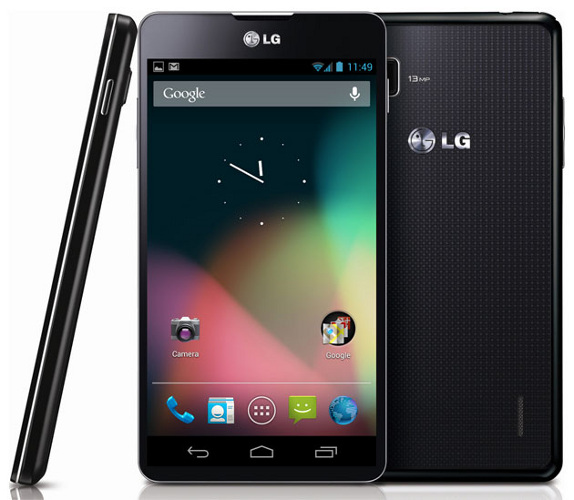 There were several rumors about the Google's next Nexus Smartphone for the past few days. Earlier rumors from Android and Me suggested that the next Google Nexus smartphone would be LG Optimus based, but it would look similar to the Galaxy Nexus. Now detailed specs of the upcoming Nexus device has been leaked by MoDaCo. According to them, the LG's Nexus has not been named yet, but some of the specs would be similar to the Optimus G, LG's latest flagship smartphone that was launched  in Korea for 999,900 Korean Won (~US$900) last month. It would not come with a expandable memory slot, instead it would come in 8GB and 16GB variants, similar to the Nexus 7 and would feature an 8MP rear camera instead of 13MP camera. The lack of features might be due to cost cutting measure from Google since the Galaxy Nexus smartphone is now available for just $349 in the U.S.
Rumored Specs for the LG Nexus smartphone
quad-core Snapdragon S4 processor
Updated Android release (currently 4.2)
2GB RAM
1280×768 True-HD IPS screen
On-screen soft keys
8 Megapixel Camera

No microSD slot
8GB and 16GB versions only (at least initially)
Non-removable battery
Wireless charging built-in
According to CNET, the LG Nexus smartphone would be announced at the end of this month. CNET's sources have also confirmed that LG may not be the only company to unveil a Nexus phone, which confirms the
previous rumors
from a leaked DOCOMO document.