TomTom is one of the best dedicated navigation application out there other than Google Maps. TomTom's services were previously available on the iPhone and also HTC had exclusively used their service for their premium devices. Now, TomTom has launched their official application to the Google Play store competing directly with Google maps.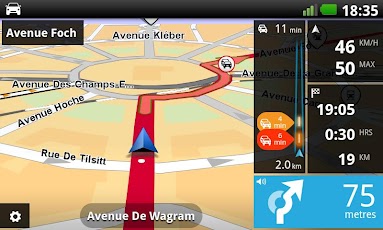 This current version of the application does not support all the latest devices in the market, for me it showed that it supported my Nexus One but not my Galaxy nexus, this is really strange but I think they will soon update the application to support latest devices. The application boasts many services like HD traffic, intelligent routing and on-board maps.
TomTom has made different application available for different regions and the cost of these apps are ranging from around $43 to $60. Some of the services of the application like HD traffic and camera alerts will be  in-app purchase only.
You can check out the list of TomTom applications available for different regions by clicking here.
Source: Google Play Store