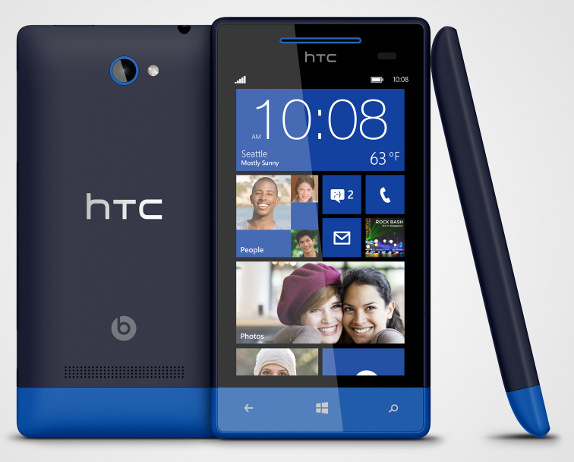 HTC recently announced two new Windows Phone 8 devices, the flagship 8X, and the "mid range" 8S. The company said they would both ship in November, but they failed to say how much they were going to cost. Thanks to the UK online retailed Clove, we now have some pricing data. They're selling preorders for the 8X for roughly $650, while the 8S goes for a more reasonable $385. Both of those prices include tax by the way. To put those numbers into some perspective, Clove also sells Samsung's 2012 flagship device, the Galaxy S III, for $750. Apple's iPhone 5, which launches in the UK tomorrow, starts at $850!
httpv://youtu.be/G4MsEFUlCZY
Two questions immediately come to mind: One, are these prices roughly what we can expect Nokia to charge for their Windows Phone 8 devices, the Lumia 920 and the Lumia 820? Two, is HTC purposefully undercutting the competition in order to gain market share? We'll know the answer to the first question in a little over a month, but as for the second one, we'll have to wait until HTC posts some financial results. To be perfectly honest, the company isn't doing that well. They peaked in 2010, but then Samsung came to eat their lunch with the Galaxy S II in 2011, then again in 2012 with the Galaxy S III.
We desperately want HTC to return to strength through. Sure, their Windows Phones look like Nokia's Windows Phones, but so what? More companies doing great things helps move the industry forward. According to Samsung, high end phones should have a 4.8 inch screen. LG says 4.7 inches. Nokia says 4.5 inches. We're thrilled that HTC's Windows Phone 8 powerhouse has a screen that measures an extremely pocketable 4.3 inches diagonal. The iPhone 5 may be even smaller, but it's in a price category that turn a lot of people off.
So tell us, now that you know the prices, are you interested, or is Windows Phone not for you?
[Via: SlashGear]