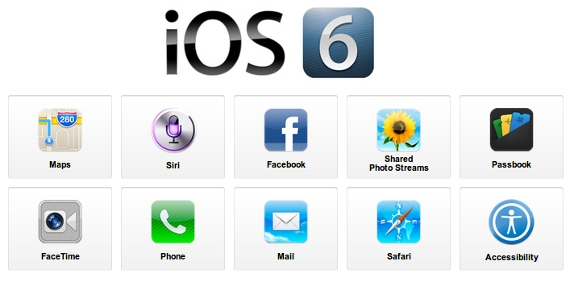 Apple has released the iOS 6 for the public for iPhone 4S, iPhone 4, iPhone 3GS, the new iPad, iPad 2 and iPod Touch (fourth generation). Apple announced the iOS 6 at WWDC 2012 in June that brings 200 new features including Apple-designed Maps app with turn-by-turn navigation, new Siri improvements, Facebook integration, Shared Photo Streams, Passbook app and more.

The iOS6 update would remove the Google Maps apps that would be replaced with the Apple's own Maps app. The YouTube app would also be removed, but you can download the new standalone YouTube app. Some features are available only in select countries and select devices. You can see the complete list of features available in your county from the Apple Site.
You can update your devices via iTunes or download the OTA update (iOS5 only) your device from the Settings > General > Software Update.