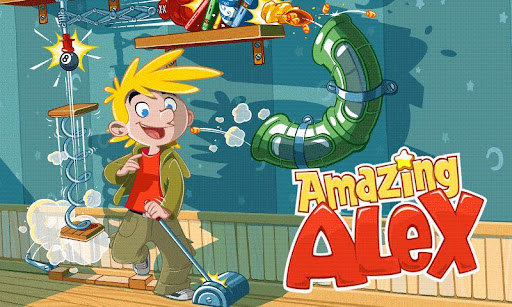 Rovio has launched their new physics puzzle game Amazing Alex. He is a whiz kid has a boundless imagination and a houseful of fun toys that can turn anything into an adventure! It has 100 challenging levels across four fun-filled locations, there's a whole world of creations to explore!
From cleaning up his room to battling cardboard robots in his backyard, Alex creates amazing chain reactions to get the job done with the maximum amount of fun! Now he has some challenges for you — and he wants to see the most creative solutions you can create!
Download Amazing Alex for iPhone for $0.99 and for the Amazing Alex HD for iPad for $2.99. The Android app (trial) is available for free, while the Amazing Alex premium version with all the levels is available for $0.99 and the tablet version Amazing Alex HD is available for $2.99.