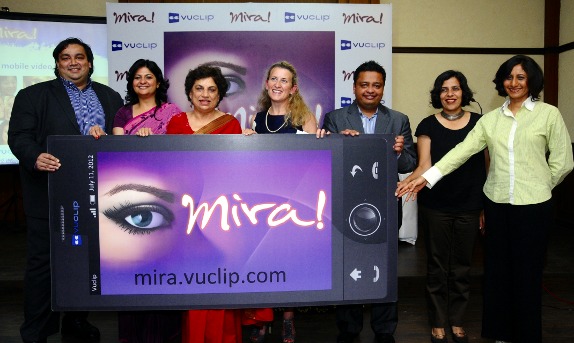 Vuclip, largest independent mobile video destination has launched Mira!, India's first mobile video portal catering to a woman's needs. It offers video content relating to women's health, beauty, fashion and style tips, parenting, cooking recipes, career, entertainment, celeb-speak, astrology and more.
It gathers content from 30 leading content providers in India and globally to offer free access to the best videos that cater to a woman's needs.
This mobile channel can be accessed from virtually any internet-enabled mobile phone from over 5500 different handsets including the feature phones to sophisticated smart phones.
You can go to mira.vuclip.com to watch the videos clips on Mira! on a mobile device worldwide.