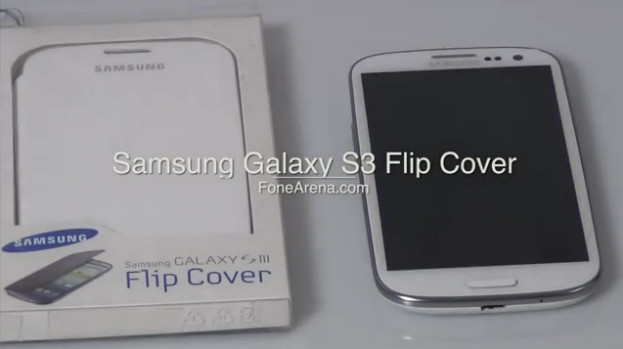 Here is a quick review of the Samsung Galaxy S3 Flip Cover which is an official accessory for the latest flagship Samsung Android phone. Check out the video review below.
httpv://www.youtube.com/watch?v=Tz__IU0rNHQ
It's quite steeply priced at Rs.1499 for a cover that offers minimum protection. It does protect the screen but is not very convenient to use. especially while making a phone call.You will have to get rid of your phone's battery cover to use this case as it comes with a replacement battery cover.One good thing about the case is that the front cover seems to get rid of fingerprints and smudges on the screen due to the nature of material used. It is also not slippery and easy to grip.
Samsung gave this case for free along with the phone to customers who pre-ordered it online in India for Rs.42500.This is not the first time Samsung is offering a Flip Cover for a phone. It promoted the Flip Cover along with the Galaxy Note.
Bottom line : The Flip Cover won't save your S3 from a fall but it does protect the screen from getting scratched easily. It goes along well with the phone in terms of looks.
Anyone using a Flip Cover for their S3 here ?