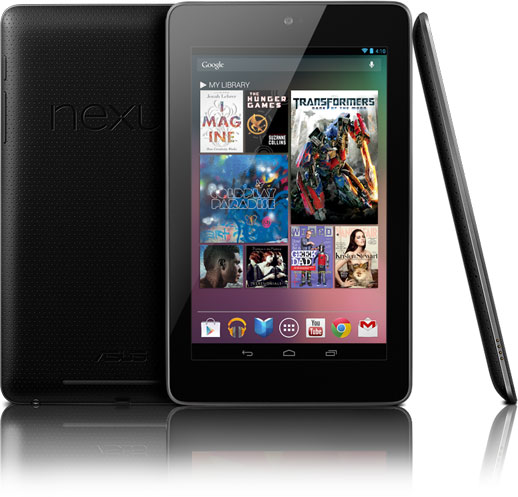 Google has announced it's first Nexus branded tablet in partnership with Asus and it has announced the price of the 7 inch tablet. Consumers can order the tablet from the Google Play Store directly. The tablet will be available for $199 starting from mid-July.  Looks like Google is taking on the Amazon Kindle Fire which is priced exactly the same.
Unfortunately , the tablet will be available in 4 countries initially. It will be shipping in mid-July. The list of countries in which the Nexus 7 can be ordered are USA, UK, Canada and Australia.
The based model will have 8GB of inbuilt memory and be priced at $199. Another model will be available with 16GB of inbuilt memory and will sell for $249. You need a locally issued credit card and billing address to order the device or else you will see an error message " This seller does not accept payments from your location. Learn more."
Google is also giving away a $25 credit along with the tablet to spend on Google Play and some free content including a copy of Transformers: Dark of the Moon.
Are you willing to pay $199 for the first Google Android tablet and the first 7 inch Android tablet with a Quad core processor ?
Note: The $199 price tag does not include Tax and Shipping fees