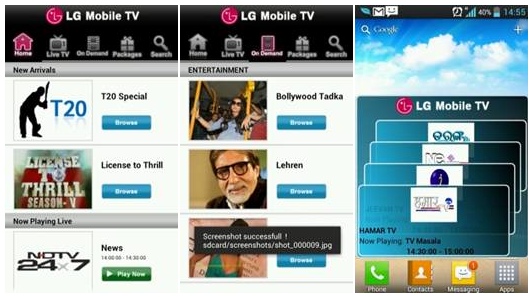 LG has launched the Mobile TV app for their Optimus phones. It lets you watch full-length movies in various languages, latest movie trailers, News, Bollywood entertainment, pre recorded cartoons and more over Wi-Fi, 2G or a 3G connection. You can also watch 70+ live TV Channels in India.
It also has online Widget Support, on demand service and Free TV Viewing for 2 months from the date of activation. The LG Mobile TV app comes pre-loaded with the LG Optimus L7 smartphone that launched in India last week.
There are no details if the app would come pre-loaded with other Optimus phones, but there is a LG Mobile TV app in the LG Smart World app store which you can checkout from the app on your LG phone.