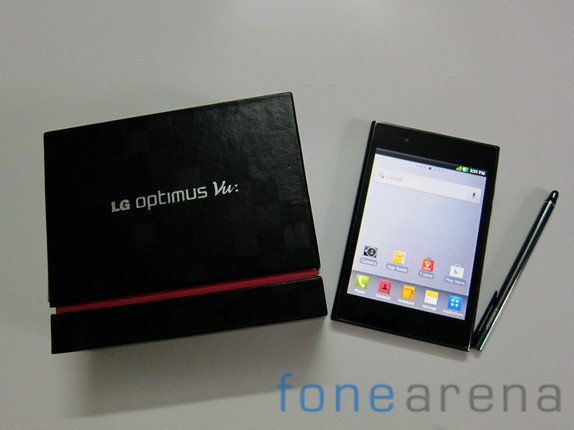 Here is a quick unboxing and quick look at the LG Optimus Vu which has been launched in South Korea by LG and SKT. It's a 5 inch Android phone powered by a Dual-core Qualcomm Snapdragon CPU running on Android 2.3.6 and getting an update to ICS soon. Watch the unboxing video below for a glimpse at a rather nice retail package from LG
LG Optimus Vu Box Contents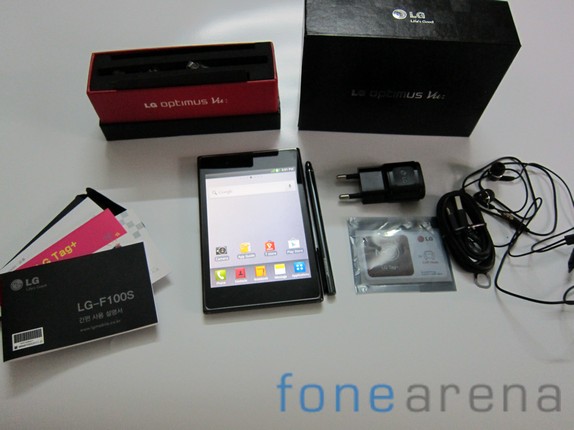 The Optimus Vu goes by the model number F100S. It supports  NFC and there is a NFC tag in the box. There is a 2080 mAh battery built in to the device. Overall it looks like a nice competitor to the Samsung Galaxy Note which is the other Phablet in the market ( Phone+Tablet).
The surprise in the package is a capacitive stylus and an antenna for T-DMB TV in Korea. You also get a small microSIM ejector tool.
You also get the usual – AC plug and USB datacable along with a pair for earphones, user manuals. Got Any questions ? Drop them in the comments below or in the video.