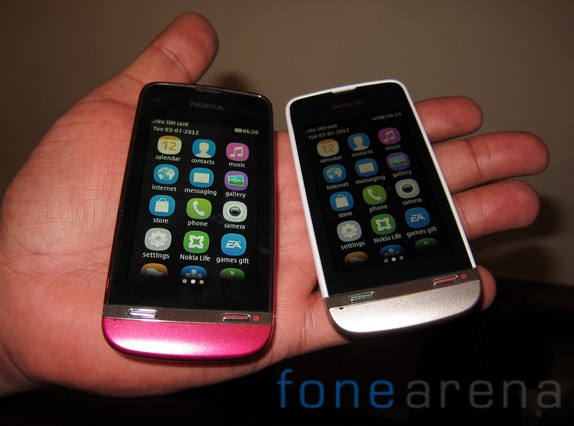 At the Nokia Strategy Summit in Chennai today ,  I had the chance to check out the Nokia Asha 311 which was announced only yesterday  along with the Nokia Asha 305 and 306.  Entry level phones are generally slow and boring but you would be surprised at what the 311 packs. In fact , it's the sexiest entry level Nokia phone I have played with in quite some time. While Nokia call the latest Asha phones as Asha Smartphones , they are still pretty much feature phones.  The phone is insanely fast for its segment and may be even faster than some Symbian phones and entry level Android phones as it packs a 1GHz processor. Check out the photos of the Asha 311
The Touch UI is so fluid and and smooth and it packs a notification bar as you can see below.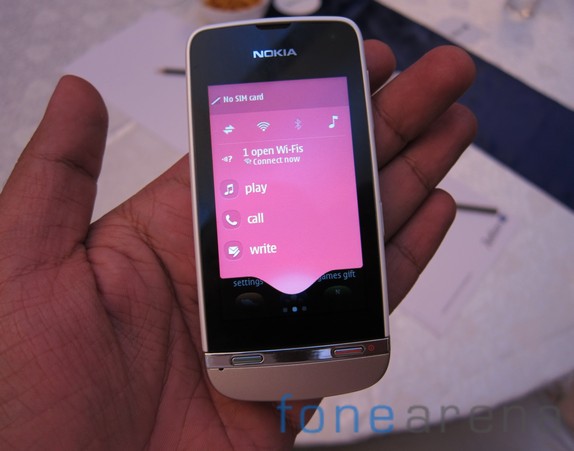 The icons remind us of Symbian or Meego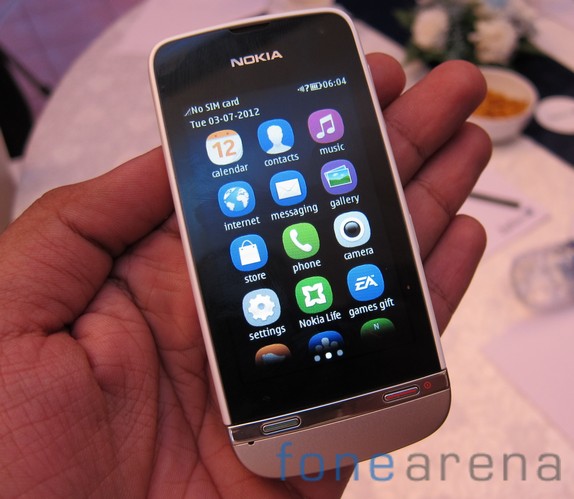 We spotted the pink/red version and the white/silver version. You can change the UI theme in case you are not a fan of pink like most of us.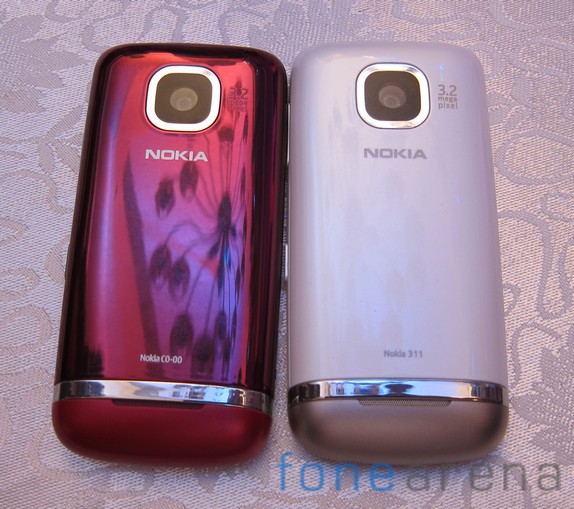 More photos of the device in the gallery below.