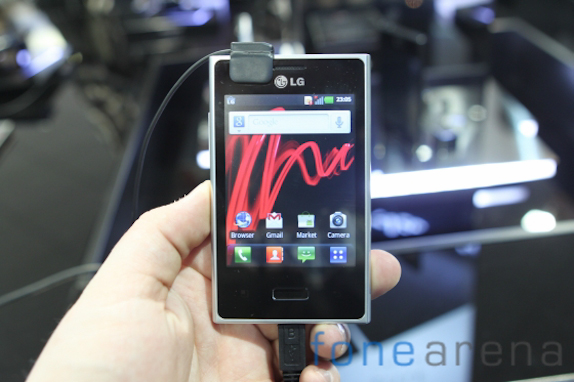 LG has announced that Optimus L3 would be available in Europe starting March. LG showed off L-Style Model Design Series of smartphones before MWC. The LG Optimus L3 has 3.2-inch display and runs on Android 2.3 (Gingerbread). It is powered by 800MHz Processor and has 384MB RAM, 3MP camera. It is 11.85mm thick. It has Modern Square Style and Harmonized Design Contrast with Metallic accents.
Other features include, 1GB (for Storage), 150MB (for Apps),and 1,500 mAh battery.
The LG Optimus L3 would come in White, Black, Hot Pink or Blue colors and would launch in Europe in March followed by Russia and Asia. It would roll out globally after that. There is no word on pricing yet.
Do check our LG Optimus L3 hands-on from MWC 2012.
[Update: LG has corrected the specifications for this phone. The Optimus L3 has single-core processor and 384MB RAM]