Home » Android, General, LG, MWC 2012, Video
Video : LG Optimus L3 Hands On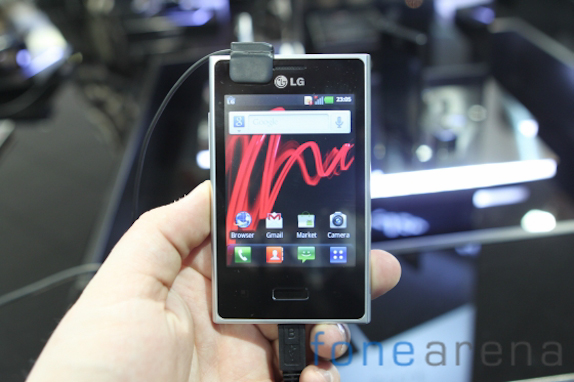 This is the hands on video for the LG Optimus L3 taken at the LG launch event in Barcelona, Spain.
The phone was shown off prior to the MWC but the handset was made available to the public and press on Sunday, 26th Feb.
The LG Optimus L3 has a 3.2-inch display and runs on Android 2.3 (Gingerbread). It comes with 1500 mAh battery. The phone is part of the trio L series Optimus phones and is the lowest priced among the three.
The phone is set for a European release in March 2012.