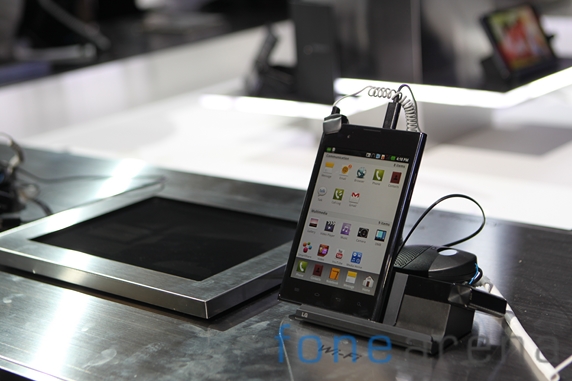 Here's the hands on video for the LG Optimus Vu 5″ smartphone. LG's attempt to enter the phone-blet segment along with the Samsung Galaxy Note.
The Optimus Vu features a 5″ screen with 4:3 aspect ratio. The ratio is quite unusual indeed. Companies gave up on the old standard to move to 16:9, 16:10 or even 21:9 ratio widescreens. However LG says the main advantage of having such a ratio is the ability to view magazines with ease. This gives it a squarish form factor.
httpv://www.youtube.com/watch?v=E3kHTYIjDGE
The phone is quite wider than the Galaxy Note as well but it does feel thinner. The build quality is perhaps better than the Note as well but the aspect ratio will take some getting used to.