We just got our paws on the BlackBerry Porsche Design P'9981 here at MWC. Restricted to being sold only in a select few markets , the phone comes in luxury packaging.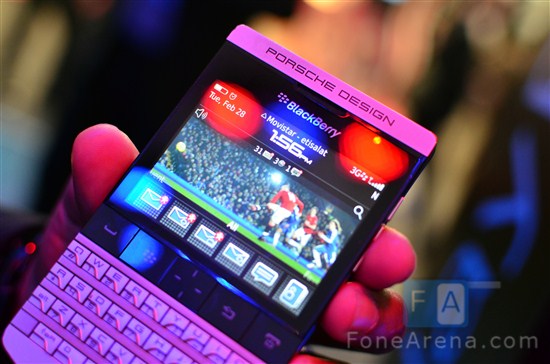 The body is made of stainless steel and manages to look all kinds of ugly. The keys have also traded comfort for looks.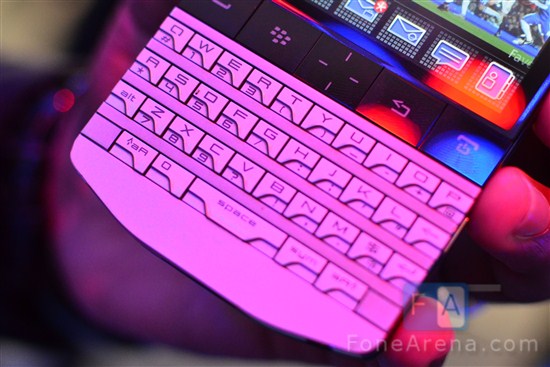 The phone maintains a relatively slim profile with slots for the audio output and microUSB on the left side of the handset.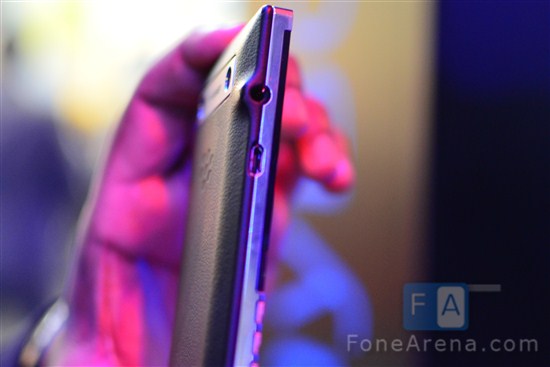 The back of the handset is made of hand crafted leather and is pretty comfortable to hold. You can find a 5MP camera capable of capturing 720p video on the back. It is flanked by an LED flash on the right.