We all knew that Nokia was going to launch the Lumis 610 and 900 at MWC, and there were also rumors about various images but finally Pocketnow released the images of these devices before Nokia officially launched it at MWC.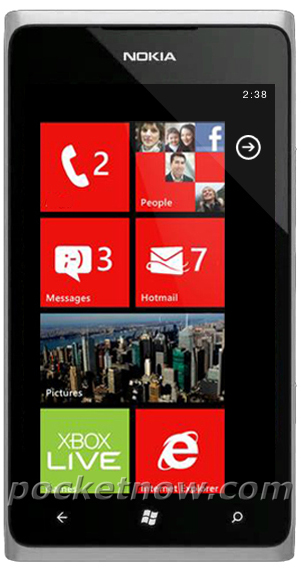 The Nokia Lumia shown above is the global version and not the AT & T one. Also the 610 is an entry-level handset whose specs are still not disclosed. It will be really interesting to see these Windows Phone clad devices and know their specs and price.
It is also rumored that Nokia will be launching the 808 Pureview which will be the successor of the famous Nokia N8, so it is sure that it will have a great camera. Along with these powerful phones Nokia will also be announcing three S40 based feature phones. Well it is going to be a huge show by Nokia, we are all excited for Nokia's comeback.
Source: Pocketnow