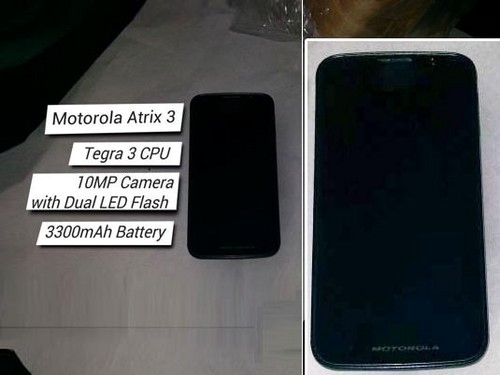 Motorola Atrix 3 has surfaced with an image and some specs. The rumored specs indicate that the phone would come with a 4.3-inch (1280 × 720 pixels) HD display, 2GB of RAM. This would also come with Tegra 3 quad-core processor but the frequency is not mentioned.
The Atrix 2 was officially unveiled last October that had display of similar size but with qHD resolution and 1GHz dual-core processor. According to the image the Atrix 3 looks similar to Atrix 2 .
It is said to come with a 10MP camera with Dual LED flash, 3300 mAh battery similar to the Motorola Droid Razr Maxx. It would also come with Android 4.0 (Ice Cream Sandwich) on board.
We have to wait till MWC which is just a week away to find if Motorola unveils it.
Source: TianjinDaily, Via: Pocketnow