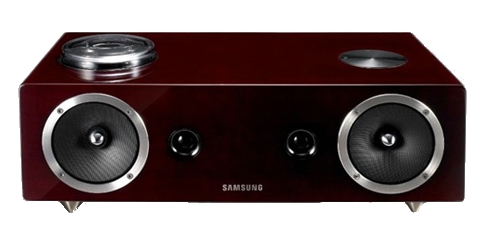 Samsung has unveiled 2 new audio dock systems, DA-E750 and DA-E670 that are stylishly designed with hybrid vacuum tube amplifier technology and supports a broad range of Galaxy S and Apple devices via both docked and wireless connectivity model. The DA-E670 combines functionality with harmonized design for a crystal clear audio experience along with connectivity to both Samsung and Apple devices.
The Samsung DA-E750 features Samsung's exclusive hybrid vacuum tube amplifier technology. This provides digital amplifier's sharp clarity combined with rich and warm sound performance of vacuum tubes to produce a pure listening experience. The vacuum tube is used as in the pre-amplifier while the power amplifier uses digital technology so the audio dock is able to maintain its beautifully slim body.
It boasts a 2.1-channel speaker and powerful built-in subwoofer with 100 watts of sound. It also supports wireless audio file playback through AllShare for Samsung Galaxy devices and Airplay for Apple devices, or via Bluetooth enabled devices for the ultimate in flexibility and convenience.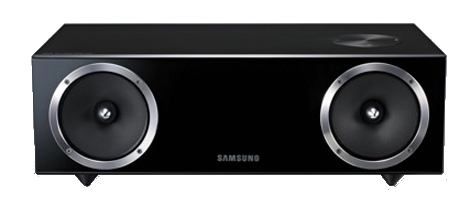 The Samsung DA-E670 offers imultaneously charging the batteries and delivers a powerful sound with built-in speakers that collectively output 40 watts of power and has an integrated subwoofer. It includes an auxiliary input and support for Bluetooth-enabled devices, audio support for MP3, WMA, WAV files from portable storage devices connected via USB. It also comes with a simple remote control and supports AllShare for Samsung devices and Airplay for Apple devices.
Both these docks comes with analog (composite) input and a USB port to play audio files directly from a thumb drive, music player or portable hard drive and supports MP3, WMA and WAV file formats. These new audio docks will be showcased at the 2012 CES, Las Vegas Convention Center (LVCC) from January 10-13, 2012.
[Update: Samsung has announced pricing and availability of the Audio docks in the US. The DA-E670 is priced at $449.99 and would be available in May 2012.No pricing and availability for DA-E750 yet]