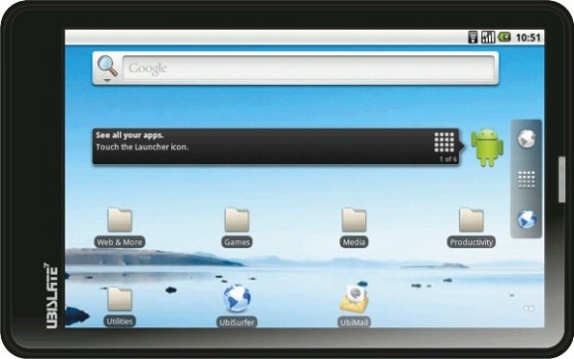 Bookings for the Aakash tablet has reached 14 lakh in just 2 weeks after the bookings opened last month, according a report from Economic Times. The UbiSlate 7 (upgraded Aakash tablet) has been renamed to UbiSlate 7+ recently. The UbiSlate 7+ (Aakash2 tablet) is also sold out on their official site till February, however you can book it for March.
Aakash tablet is manufactured by Datawind and is powered by Arm11 366Mhz processor and runs on Android 2.2. It is WiFi enabled and comes with 2100 mAh battery. The UbiSlate 7+ is powered by ARM Cortex A8 700 Mhz processor and runs on Android 2.3. It is WiFi and GPRS (SIM & Phone functionality) enabled and comes with 3200 mAh battery. Both these comes with pre-installed Nimbuzz messenger app and has one year warranty.
The Aakash tablet is priced at Rs.2,499 and the Ubislate7 is priced at Rs.2,999. You can now purchase the Aakash tablet online from Ncarry. The Ubislate 7+ is available for pre-order that would be delivered on March 2012. It would be available by end of January for other who pre-ordered early.