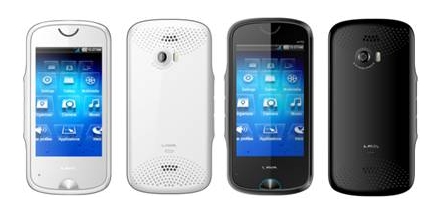 Lava Mobiles has launched a new touch screen phone LAVA M70. The phone is packed with entertainment features and has 3.2" Hi-brightness IPS display. It comes with 5 MP Camera with dual LED flash with Smile and Blink detection. It captures your photo automatically when you smile and you are in a particular location facing the phone's camera. The same case with the blink detection.
It comes with dual speakers with metallic diaphragm that delivers a crystal clear sound and special earphone designs. The SRS Wow HD and YAMAHA codec (PA + Codec) lets you customize your all the built-in 16 music effects accordingly.
It has Chat style messaging, instant messaging apps like Skype, Yahoo and MSNsocial and networking features like Facebook, Opera mini and ngpay. It has privacy protection that lets you lock your phone book, call logs and messages. You can also use the camera as webcam and modem.
The LAVA M70 comes in Black and White colors. It is priced at Rs. 5,999 and available across India.