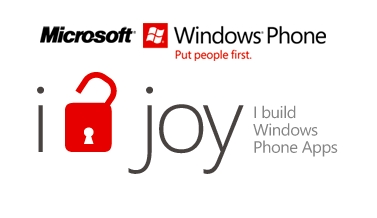 Microsoft has launched new I unlock Joy a unique Application Program in India that would let technology professionals, women developers and students to win Windows Phones. This contest is a great chance for the women and students to bring out the creativity and it also offers the developers to establish a substantial position in their business.
In the Developer's offer there are 3 categories
In the submit and receive category, a registered participant need to submit 3 qualified Windows Phone Application in the Marketplace that are distinct and of non-trivial utility value for the Application User and they would get a chance to receive a Windows Phone.
In the port 2 apps and receive category, a registered participant submitting 2 qualified Windows Phone Applications in the Marketplace which are ported from existing Android or iPhone Applications get to receive a Windows Phone.
In the Women Special Category, the first 100 registered Woman Developers who submit 1 qualified Windows Phone Application each in the Marketplace qualify to receive a Windows Phone each. The applications can be based on Entertainment, Fashion, Leisure, Sports, Recreation or Travel themes.
In the Student offer the student developers will receive a Merit Certificate, a Windows Phone T-Shirt and a 2GB USB Flash Drive for 1 app
published on Marketplace
and a Windows Phone for 4 published apps.