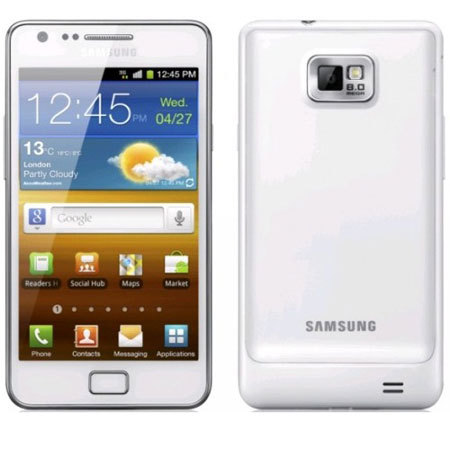 It has been around 5 months since the release of the Samsung Galaxy S II and within this time Samsung has managed to sell over 10 million units of handset. This makes it the fastest selling Samsung device.
The record was previously held by the Samsung Star which managed to sell the same number of units in 6 months.
The Galaxy S also managed to cross the sales milestone of 10 million units but it did it in 7 months. So you could say that the Galaxy S II had the name of its predecessor to boost sales but even then it is a big achievement.
It is one of the most powerful smartphones on the market right now. Based on region the Galaxy S II sold 3.6 million units in Korea itself, 3.4 million units in Europe and another 2.3 million in Asia.
Press Release
Samsung GALAXY S II continues success reaching 10 Million in global sales
Global popularity with customers drives momentum for Samsung's flagship smartphone
SEOUL, Korea  September 25th, 2011 – Samsung Electronics Co., Ltd, a global leader in digital media and digital convergence technologies, today announced that the Samsung GALAXY S II (Model: GT-I9100) has achieved 10 million global channel sales, doubling from five million in just eight weeks.
The GALAXY S II is Samsung's flagship smartphone device – a beautifully thin (8.49mm) and lightweight dual-core smartphone that combines an unmatched SuperAMOLED Plus viewing experience with powerful performance, all on Android, the world's fastest-growing mobile operating system. The next generation smartphone also includes Samsung's four content and entertainment hubs, seamlessly integrated to provide instant access to music, games, e-reading and social networking services.
"Since its launch in late April 2011, the GALAXY S II has seen continued sales success, demonstrating Samsung's industry-leading capabilities in – and commitment to – the smartphone market" said JK Shin, President and Head of Samsung's Mobile Communications Business.
"In just five months the GALAXY S II has seen tremendous growth, reflecting its tremendous popularity with customers around the world, who in selecting the GALAXY S II as their device of choice have driven the device's strong market position globally."