Google Nexus One which is also known as the grand father of Android phones and Google's first Nexus device get's updated to Android 2.3.6. Last update which Nexus officially received was of Android 2.3.4, now Google has decided to skip 2.3.5 and jump directly to 2.3.6. Well I have not updated my Nexus One yet as it is on CyanogenMod and I am sure they will be including Android 2.3.6 in their next nightly. The update does not have anything in particular except dome bug fixes. Follow the instructions below to manually update if you haven't received the update yet.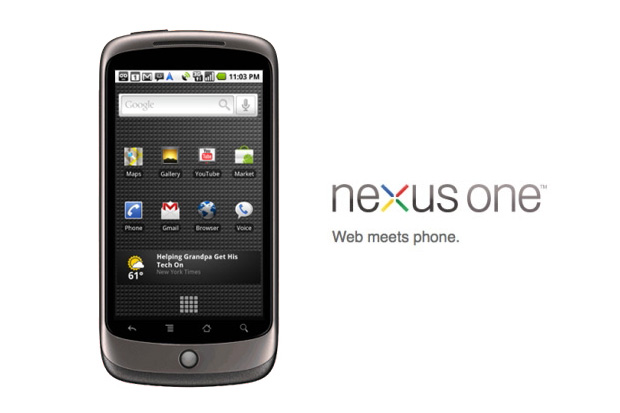 Note:
Android 2.3.6 update should be applied on top of Android 2.3.4 and if you are running a custom ROM then first download and apply Android 2.3.4 (GRJ22) from here. Just rename the downloaded zip file to "upodate.zip", transfer it to the root of your SD card, then apply update from SD card.
If you are rooted and are running a custom ROM then you will lose all your data and root, so it is better if you take a Nandroid backup before performing the procedure below.
Download:
Download Android 2.3.6 (GRK39F) from here
Procedure:
Rename the downloaded zip file to Update.zip
Copy Update.zip to the root of your SDcard (Not inside any folders)
Switch off phone
Switch on the phone by pressing volume down and power button together until a white screen shows up
Now you will be able to see Recovery as the second option, select it by using the volume keys to toggle and the power button to select
When you see a screen with a triangle and an exclamation mark inside it press volume up and power button until you see Recovery
Once you are inside recovery select Appply SDcard Update.zip
Once the process is done, reboot your phone
you will boot into Android 2.3.6
Source: AndroidPolice