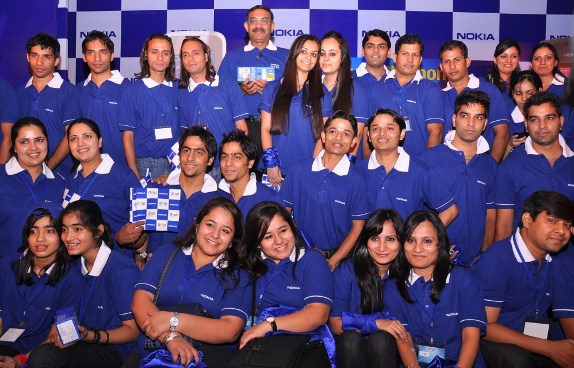 Nokia's Twins Day Out has entered Limca Book of Records 2012. The Nokia Twins Day out is a a first of its kind festival that brought 63 pairs of twins of different age groups together to unveil the Nokia Dual SIM handsets – Nokia C2-00 and Nokia X1-01.
Nokia ran a digital and radio campaign for about four weeks inviting the twins to launch the new Nokia dual SIM phones and become Nokia's Brand Ambassadors for a day. The Nokia Twins Day Out had 63 pairs of twins aged between 15 months and 48 years.
This event was designed and themed around 'the twin power' and there were several games and various fun activities at the event. The Nokia C2-00 Dual SIM Internet and Nokia X1-01 Dual SIM Music phone has Smart Swap technology to swap between the two SIM cards easily.
The Nokia C2-00 has expandable memory up to 32GB, Camera, FM Radio, Bluetooth and the Nokia X1-01 has enhanced music capabilities with the loudspeaker that 106phon sound output.