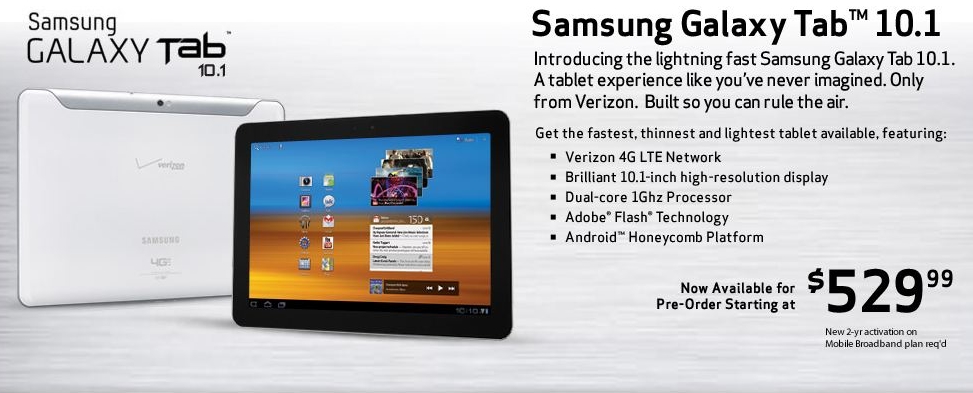 We already told you about the launch of the Samsung Galaxy Tab 10.1 4G by Verizon in June. The 4G LTE equipped Galaxy Tab 10.1 is set to hit Verizon Wireless on July 28th.
It is identical to the Wi-Fi version in all respects apart from being equipped with LTE capability. The tablet will be available in two colours- grey and white on two year contracts.
The 16GB and 32GB models are priced 529.99 US$ and 629.99 US$ respectively. Plans start at 30 US$ for a 2GB package, 50$ for 5GB and 80US$ for 10GB.