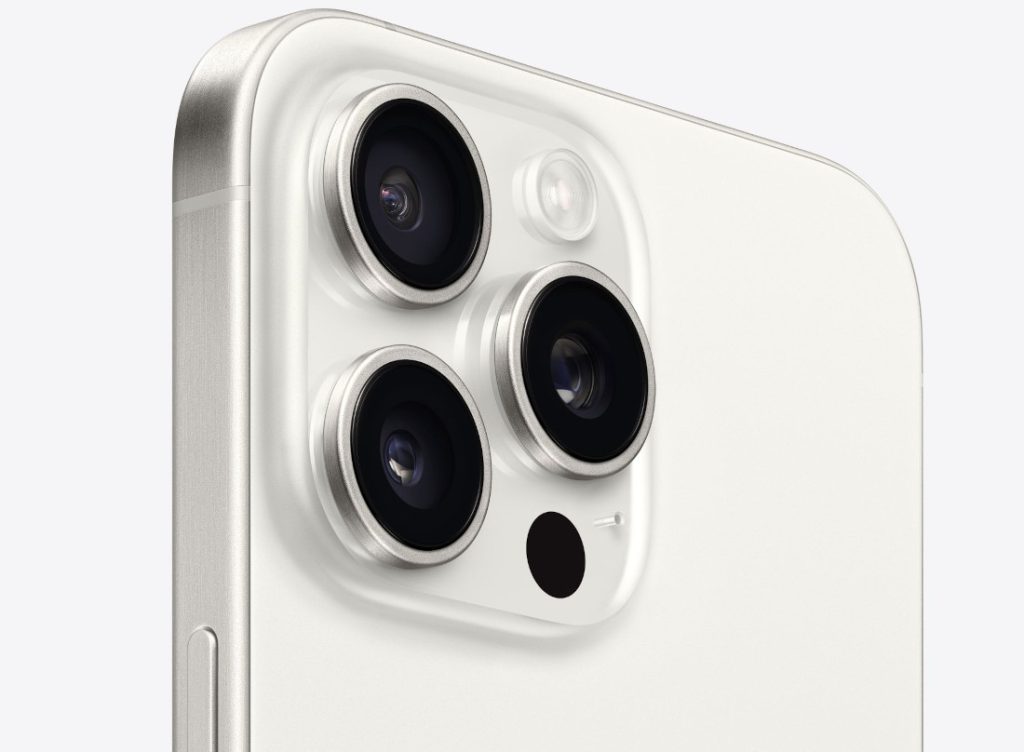 The iPhone 16 Pro is set to feature Apple's tetraprism 120 mm camera, driving demand for the technology in 2024, according to an Apple analyst Ming-Chi Kuo. The market's estimate of Largan's EPS for 2023/4Q23 is significantly lower than what the analyst, highlights in his report.
Kuo emphasizes that due to improvements in the yield of the tetraprism lens assembly for the iPhone 15 Pro Max and higher-than-expected shipments of high-end Android phones, the 2023 EPS is anticipated to reach ~150 (compared to the market consensus of 130–140).
Largan exclusively supplies the tetraprism (periscope) camera lens for the iPhone 15 Pro Max. Despite a low production yield in 3Q23, Kuo's latest survey indicates that Largan has now improved the yield to 70% or more, making the tetraprism lens assembly profitable and significantly boosting EPS in 4Q23.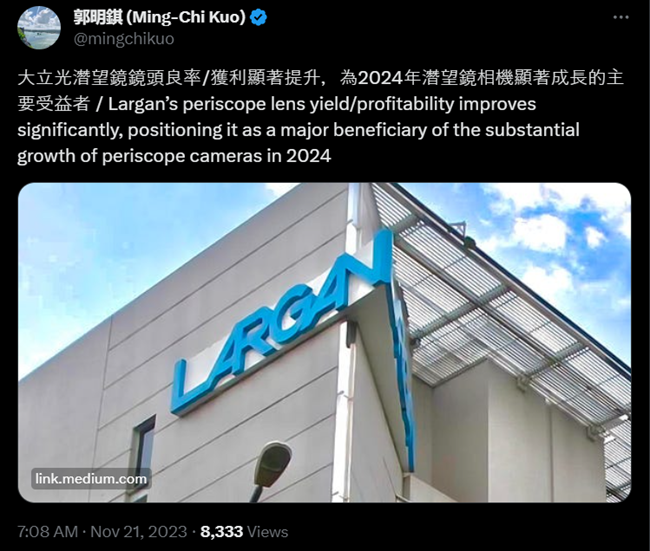 Looking at 2024, Kuo anticipates that Apple will incorporate the new camera in its smaller pro models, resulting in a 160% YoY growth in iPhones with the technology. Additionally, he highlights Apple and HUAWEI as the two fastest-growing brands in global periscope camera smartphone shipments for 2024.
Largan is projected to be the primary supplier of periscope lenses for Apple and HUAWEI, with supply shares of 85–90% and 50–60%, respectively. With improved yields contributing to profits and a substantial 130% increase in total periscope orders for 2024, the profitability is expected to surpass market consensus.
Kuo also notes that the upcoming Huawei P70 series, benefiting from its own Kirin chips, is expected to see a 100% YoY shipment growth in 2024 compared to the P60 series in 2023.