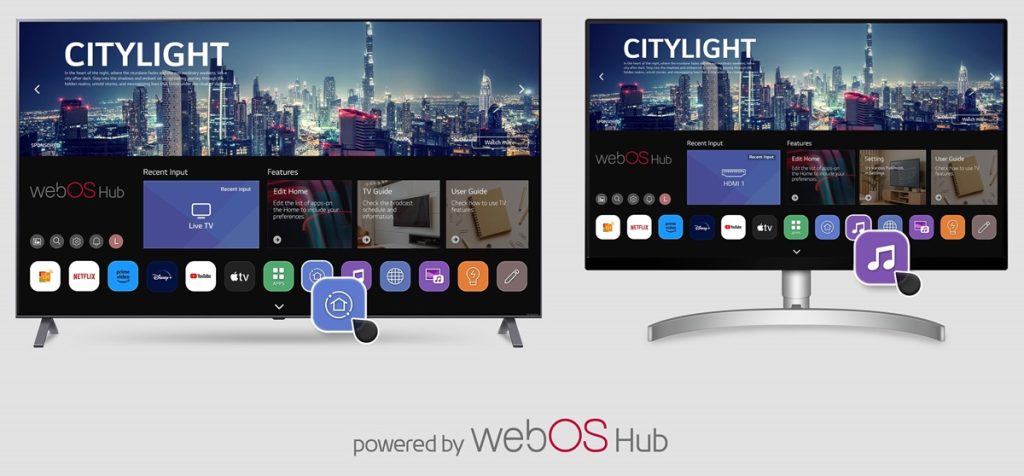 LG Electronics has expanded its webOS Hub 2.0S beyond TVs to now include smart monitors. This expansion aligns with the growing smart TV market and the rise in single-person households.
webOS Hub 2.0S
The webOS Hub 2.0S, known for its convenience and diverse content, becomes a suitable choice for smaller screens. The new webOS Hub 2.0S boasts greater hardware adaptability, extending its availability beyond smart TVs. This enhancement offers more options for third-party brands to deliver a customizable user experience.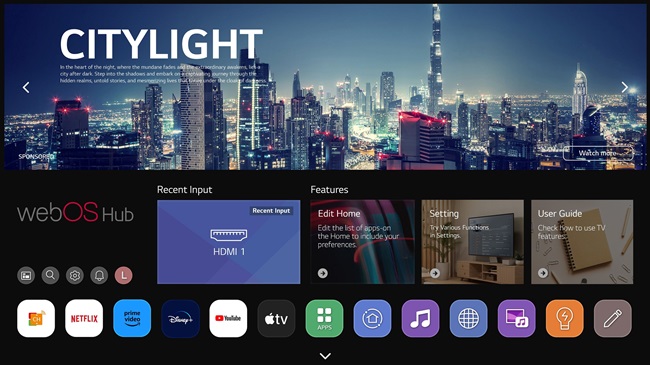 Designed to meet diverse user needs, the webOS Hub 2.0S offers comprehensive services and features:
Card App Home Hub & Music: A new addition to the main home UI screen, providing easy access to various services with a single remote click.
Smart Home Ecosystem Dashboard: Allows users to customize control capabilities, including device status monitoring for TVs and IoT-based devices.
Card App Music: Enables easy access to music from popular apps like Spotify and music stored in USB drives.
Remote PC: Facilitates seamless access to content for hybrid work, ensuring a smooth transition between home and office PCs or laptops.
Video Calling and Conferencing: Supports USB cameras, fostering convenient communication and enhancing the home fitness experience.
Streaming Access: Allows students and working professionals to access streaming services like Netflix and YouTube.
Apple Home and AirPlay Compatibility: Enables users to control smart home accessories securely and stream content from Apple devices effortlessly.
Note: Apple Home and AirPlay, USB camera features are exclusive to the 1.5GB model equipped with webOS Hub 2.0S.
It is also to be noted that over the past three years, LG has integrated the webOS Hub into various third-party products, collaborating with over 300 brands.
Furthermore, the strategy of expanding the webOS Hub platform to encompass a wider range of smart TVs and smart monitors aims to ensure seamless access to the webOS Hub experience across multiple devices.