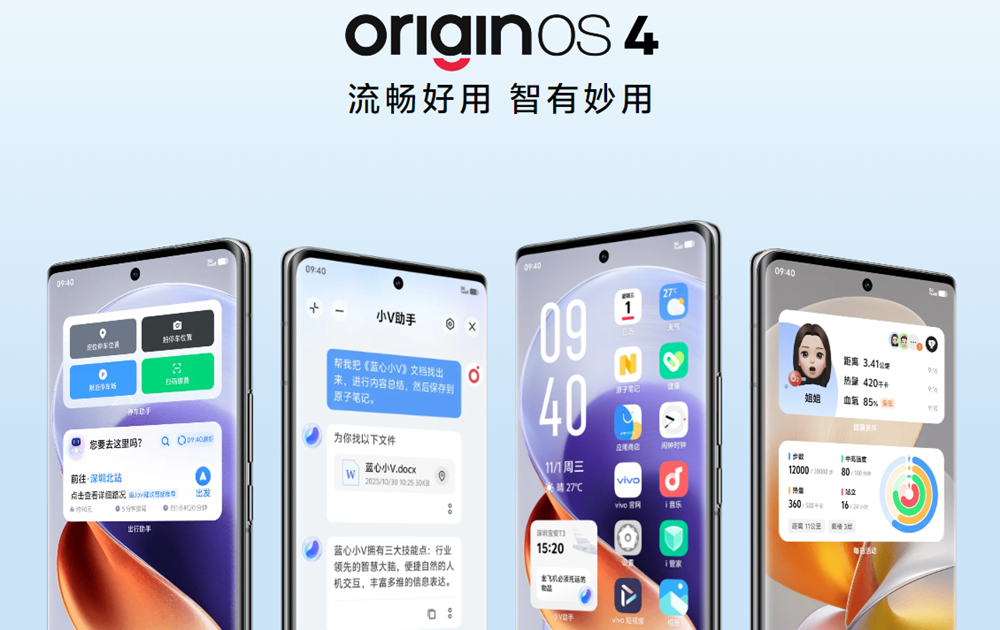 Today, vivo unveiled OriginOS 4, powered by Android 14, at its developer conference for the Chinese market. This update follows last month's launch of Funtouch OS 14 in India for both Vivo and iQOO devices.
Let's look at the features in more detail in the section that follows:
Performance and Improvements: OriginOS 4
Faster App Response: OriginOS 4 introduces a virtual graphics card function, reducing waiting times when opening and closing apps. This enhances application response speed by 36% and boosts display frame rate stability by 70%.

Realistic Graphics: The virtual graphics card offers ray tracing, frame insertion, and super-resolution technologies, improving the realism of graphics, including skin texture and reflections.
Efficient System: The system undergoes lightweight reconstruction, reducing background processes by 20%. This cuts power consumption, extending standby time by 15%, with up to 14 days of standby use.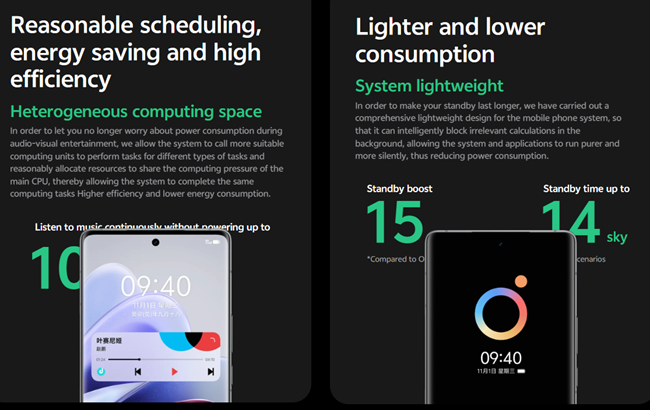 Music Playback: A separate computing space ensures music playback continues without draining the main system. You can enjoy music for up to 105 hours without powering down.
Optimized Scheduling: Unfair Scheduling 2.0 manages CPU power and resources more effectively, enhancing the phone's response to complex scenarios.
Memory Efficiency: Memory fusion 4.0 maximizes memory usage for improved app startup and background operation.
Human Factors Fluency: OriginOS 4 is certified for its user-friendly design, offering an excellent user experience.
Customization on OriginOS 4
Visual Enhancement: Over 2,000 redesigned icons focus on improving visual comfort without compromising recognition.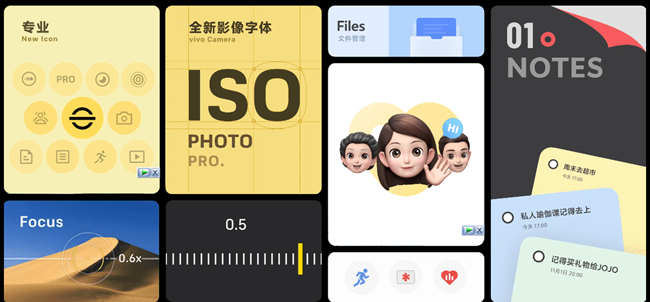 Unique Font: A customized font called vivo Sans ensures clear text presentation at various font sizes.
UI Interaction: Real-time blurring effects, contextual wallpaper, and lock screen customization offer a more personalized experience.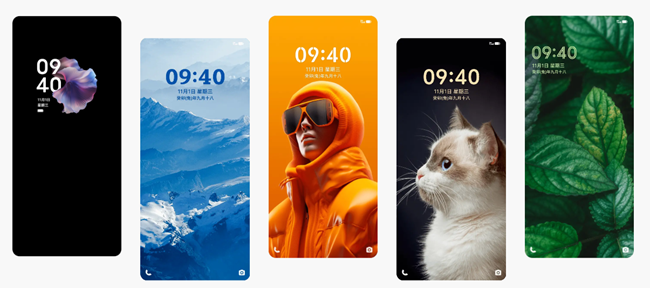 Connectivity and Other Features
Meeting Assistant: OriginOS 4 introduces a meeting assistant with real-time sound-to-text transcription, making it easy to access meeting points and saving minutes to Atomic Notes for future viewing and editing.
Super Power-Saving Mode: Even at 1% battery, the super power-saving mode can extend standby time for up to 3 hours or enable a 15-minute call.
Car Connectivity: Integration with vivo Intelligent Vehicle 4.0 improves car connectivity, simplifying navigation, parking, and more.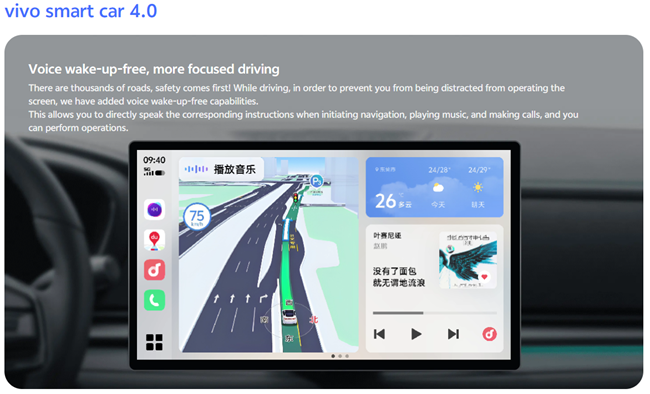 Blue Heart Jr. V: The global intelligent assistance, Blue Heart Jr. V, offers multiple interaction modes, including AI copywriting, drag-and-drop functionalities, mapping, chatting, etc.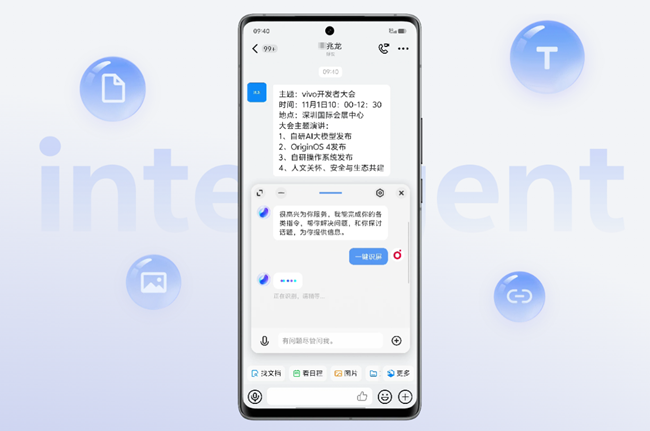 AI Offline Translation: Even without a network abroad, OriginOS 4 offers an AI offline translation feature for seamless communication.
Family Health: The family health component intuitively displays the health status of family members.
Availability and Rollout
vivo's OriginOS 4 will come pre-installed on the upcoming vivo X100 series and iQOO 12 that are releasing this month.
The public test plan for other models is as follows:
First Batch (End of December 2023):
vivo: X Fold2, X Flip, X90 Series
iQOO: iQOO 11 Pro, 11S, and 11
Second Batch (End of January 2024):
vivo: X Fold+, X Fold, X Note
iQOO: iQOO 10, 10 Pro, iQOO Neo8, and Neo8 Pro