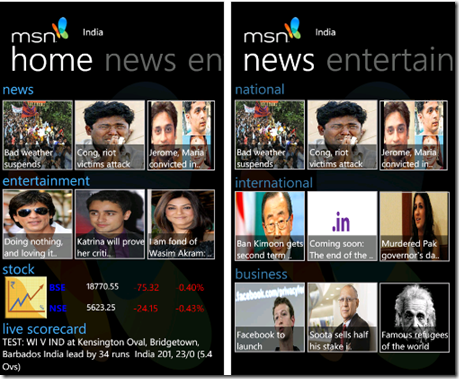 MSN is Microsoft's one of the leading services which provides a lot of things to their customers like MSN Messenger and MSN news site. MSN India is one of the famous news portals in India and it reports people about news about politics, entertainment, sports and a lot of other things related to your life. Now MSN India has officially launched their application for WP7 powered devices. There was already an unofficial app but original is always better. Check out the little description:
Get the latest update on domestic, international, business, sports and entertainment news from MSN! Stay on top of the stock market with MSN India's free ticker on BSE, NSE stock markets. See what's moving the market with the latest business headlines and news.
So WP7 users, if you live in India and love MSN news, then don't forget to download the Indian version of it and after downloading, share your experience with us in the comment box below.