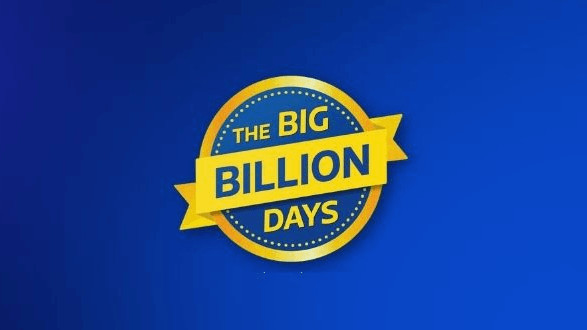 On October 8, Flipkart's highly awaited The Big Billion Days (TBBD) 2023 commenced, following Early Access for VIP and Plus customers on October 7. This shopping festival attracted more than 91 million customer visits, creating quite a buzz for both shoppers and sellers.
Explosive Growth in Plus Visitors
Flipkart experienced remarkable growth in its Plus Visitor base, with a sevenfold increase in orders compared to daily transactions. This impressive surge highlights the festival's popularity.
The Big Billion Days has consistently provided value and convenience to millions of Indian customers, as well as benefiting lakhs of MSMEs, artisans, kirana partners, and the wider ecosystem.
This year, Flipkart incorporated cutting-edge technologies like Metaverse, GenAI, and AR/VR to enhance the user experience, especially for first-time shoppers.
Early Shopping Trends for 2023
1. Categories in Demand: Early trends for TBBD '23 reveal strong customer interest in categories like Mobiles, Appliances, Lifestyle, BGM (Beauty and General Merchandise), Electronics, and Home products.
2. Smartphones: High-end smartphones (INR 20k+) were particularly sought after, appealing to both metro and Tier 2+ audiences. Lifestyle, Electronics, and BGM (including Fitness) played a significant role in attracting new customers.
3. Lifestyle Upgrades: Shoppers looking to elevate their lifestyles showed increased interest in products related to Grooming, Food and Nutrition, Make-up, and Fragrances during Early Access and Day 1.
Shopping Hotspots
The cities with the most shoppers were Bangalore, Delhi, and Hyderabad, followed by Mumbai, Pune, Ahmedabad, Kolkata, Chennai, and Gurgaon.
Surprisingly, Hisar, Lucknow, and Patna also experienced a surge in festive orders. The demand from Tier 1 and Tier 2+ cities reaffirms the growing importance and reach of e-commerce.
Empowering Sellers and MSMEs
Flipkart's transacting sellers enjoyed a significant increase in business during Early Access and Day 1 of TBBD. The company remains committed to supporting Indian businesses, especially MSMEs, through initiatives like the Flipkart Samarth program. Today, Flipkart boasts over 1.4 million sellers participating in The Big Billion Days.
Affordable Payment Solutions
Flipkart Pay Later transactions saw a fivefold increase, while EMI-based purchases rose twentyfold. Flipkart Gift Card redemptions increased fivefold, and Flipkart InsureTech VAS products, like Accident Damage Protection and Extended Warranty, scaled at 7.5 times their usual rate.
Travel Trends on Cleartrip
Cleartrip revealed that this festive season, Indians preferred non-metro destinations such as Goa, Jaipur, Udaipur, Varanasi, and Ooty. Top non-metro air destinations included Goa, Kochi, Jaipur, Srinagar, and Chandigarh.
Growing Post-Purchase and Home Services
Flipkart's service arm, Jeeves, facilitated over 10,000 installations during Early Access and Day 1 of The Big Billion Days, with Televisions being the most installed appliance.
Note: All statistics mentioned are based on Early Access and Day 1 of The Big Billion Days (October 7 & 8, 2023).
Commenting on the 10th-year celebrations of The Big Billion Days, Arief Mohamad, Vice President – Customer Growth and Loyalty, Flipkart, said:
We're ecstatic to commemorate the 10th edition of Flipkart's Big Billion Days, marking a decade of prosperity. This annual event has revolutionized Indian shopping habits and symbolizes our determination to make e-commerce affordable and accessible for all.

Our innovative technology, wide range of affordable payment methods, and an inclusive marketplace continually reshape the shopping experience for millions of Indian customers. This decennial milestone mirrors our unwavering dedication to innovation and our pledge to the broader economy.