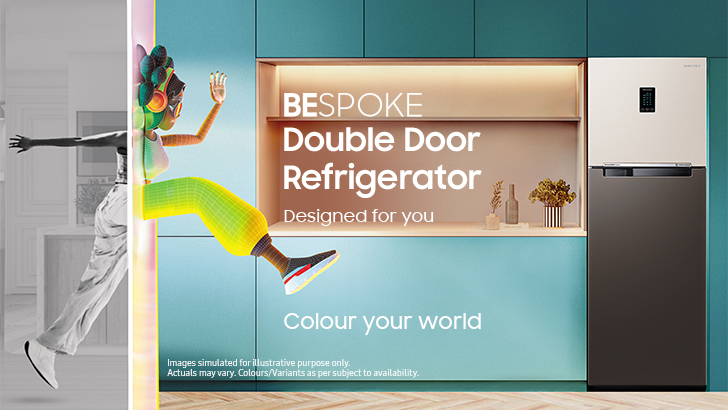 Samsung India has introduced a new range of BESPOKE Double Door refrigerators. These fridges come in two variants: BESPOKE Premium Cotta Steel and BESPOKE Glass, offering a sleek and stylish design.
These refrigerators come with a versatile 5-in-1 Convertible feature, offering five modes for various needs.
Normal Mode is for regular use, while Seasonal Mode allows you to turn off the freezer when not in use to conserve energy.
Extra Fridge Mode transforms the freezer into additional fridge space for extra groceries.
Vacation Mode keeps the freezer on but turns off the fridge when you're away.
Lastly, Home Alone Mode is perfect for solo living, converting the freezer into a fridge and switching off the main fridge section.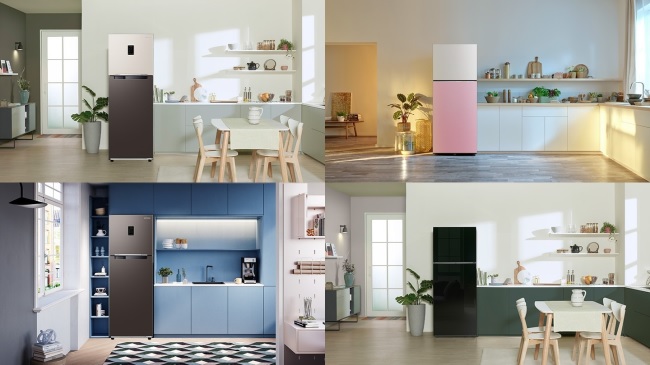 The Twin Cooling Plus technology keeps your food fresh longer by maintaining separate airflows in the fridge and freezer, preventing food odors from mixing. It also uses two evaporators to manage humidity levels, reducing food wastage.
The Optimal Fresh+ drawer has four modes to store different foods. The Soft Freeze mode keeps delicate items fresh twice as long as regular cooling, preserving their natural flavors.
The SmartThings AI Energy Mode helps you save energy by analyzing your fridge usage patterns and suggesting energy-saving actions if your electricity consumption exceeds your preset target.
The Power Cool feature cools your food and drinks quickly with a burst of cold air, perfect for chilling groceries or beverages before a gathering.
You can conveniently control and monitor your refrigerator's performance using the SmartThings app because these fridges are Wi-Fi enabled.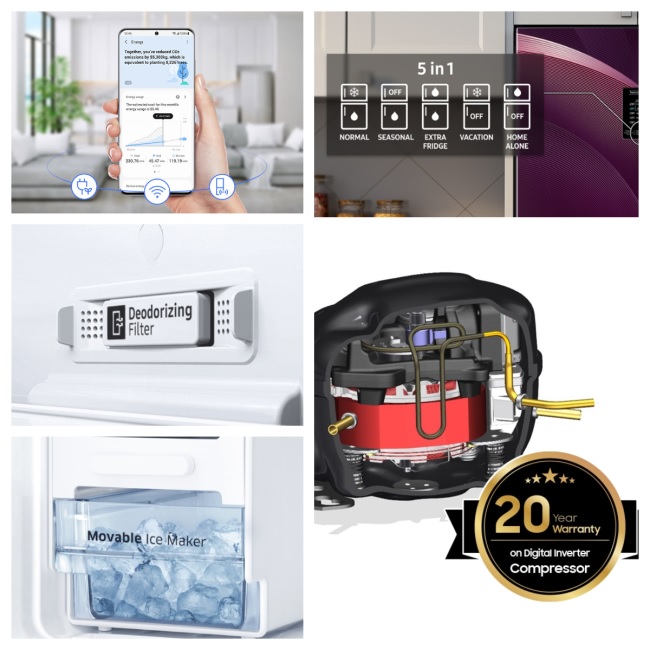 Quick specifications: Samsung BESPOKE Double Door Refridgerators 2023
Available in BESPOKE Premium Cotta Steel and BESPOKE Glass variants
Convertible 5-in-1 feature for flexible storage
Five conversion modes: Normal, Seasonal, Extra Fridge, Vacation, and Home Alone
Twin Cooling Plus technology for independent cooling
Optimal Fresh+ drawer with 4 storage modes
Soft Freeze mode preserves delicate foods
SmartThings AI Energy Mode for energy monitoring
Power Cool feature for quick cooling
Control via SmartThings app with Wi-Fi connectivity
Pricing and availability
The BESPOKE Premium Cotta fridge comes in sizes ranging from 236L to 322L, with the following prices:
BESPOKE Double Door Refrigerator (236L) – priced at Rs. 30,500
BESPOKE Double Door Refrigerator (256L) – priced at Rs. 31,500
BESPOKE Double Door Refrigerator (301L) – priced at Rs. 39,500
BESPOKE Double Door Refrigerator (322L) – priced at Rs. 42,500
On the other hand, the BESPOKE Glass version is available in 415L and 465L sizes, with the following prices:
BESPOKE Double Door Refrigerator (415L) – priced at Rs. 54,500
BESPOKE Double Door Refrigerator (465L) – priced at Rs. 57,800
You can buy these new BESPOKE Double Door refrigerators at major electronic stores in India and on Samsung's website, Samsung Shop.
Commenting on the launch, said Saurabh Baishakhia, Senior Director, Digital Appliance Business, Samsung India, said:
Our BESPOKE Double Door refrigerators are designed with the unique needs and preferences of Indian consumers in mind. The BESPOKE Premium Cotta variant is a nod to traditional cotta design, seamlessly blending nostalgia with modern kitchen aesthetics. This variant, along with its distinctive design, boasts industry-leading features like the Convertible 5-in-1, specifically tailored to accommodate the versatility of Indian cooking and provide ample storage options. The BESPOKE Glass variant features the SmartThings AI Energy Mode, enabling efficient energy management. We're thrilled to introduce this range in India, a perfect blend of convenience, style, and sustainability for everyday living.