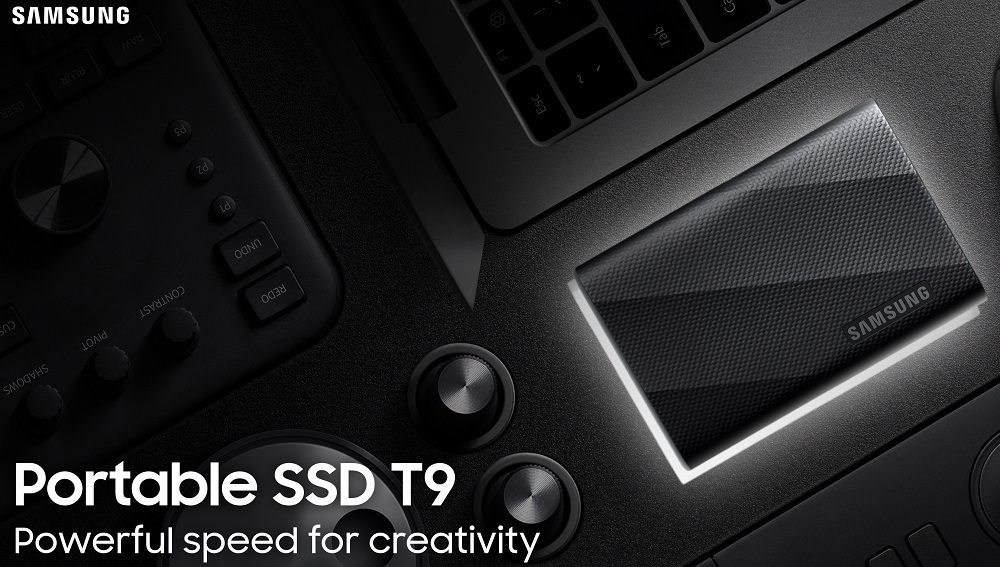 Samsung India has unveiled a new external storage device called the Portable Solid-State Drive (SSD) T9. This compact device is designed to be as small as a credit card and offers a blend of style and ruggedness.
The T9 boasts a sleek design, akin to that of a high-end wallet, with a rubber exterior for a secure grip and protection against low temperatures. It offers lightning-fast data transfer speeds of up to 2,000 MB/s via the USB 3.2 Gen 2×2 interface.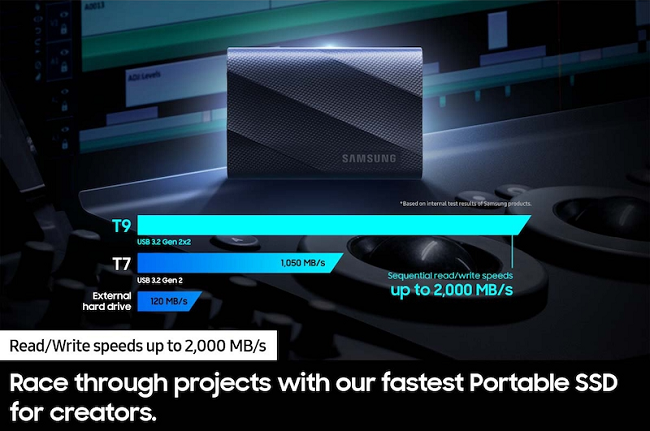 Compared to its predecessor, the T7, the T9 is nearly twice as fast, allowing for quick transfers, such as a 4GB Full HD video in just two seconds. Available in 1TB, 2TB, and 4TB capacities, it suits various storage needs.
The T9 supports 8K and 12K video recording, features TurboWrite technology for faster transfers, and is compatible with devices like Windows, macOS, smartphones, tablets, gaming consoles, and high-resolution cameras. It uses USB Type-C power and includes C-to-C and C-to-A cables.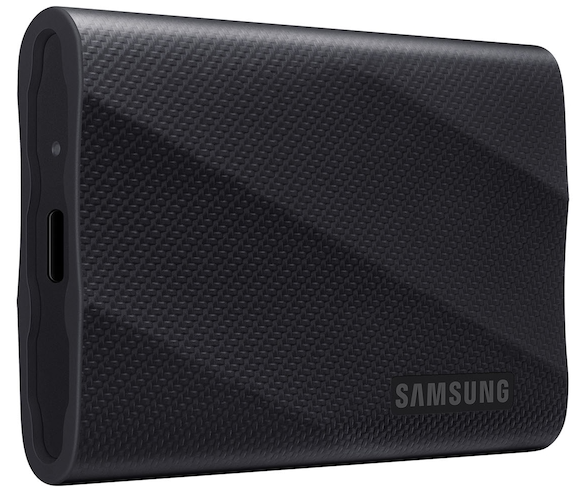 With Samsung's Dynamic Thermal Guard, the T9 prevents overheating and maintains consistent performance. It meets international safety standards and is drop-resistant up to three meters, backed by a five-year warranty.
The Samsung Magician software offers performance benchmarking, security features, firmware updates, and real-time health checks, all conveniently integrated with firmware updates.
Quick specifications: Samsung Portable SSD T9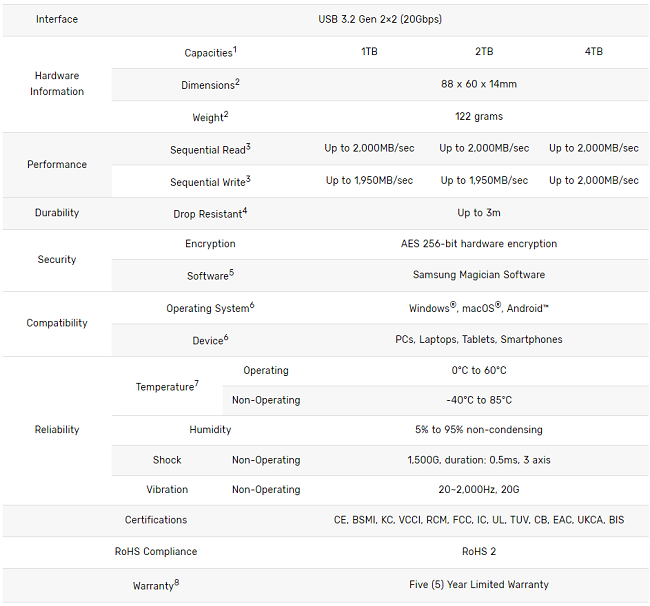 Pricing and availability
The Samsung SSD T9 (USB 3.2 Gen2x2) is available in black color and is priced as follows:
Samsung Portable SSD T9 (1TB) – priced at Rs. 12,799.
Samsung Portable SSD T9 (4TB) – priced at Rs. 33,599.
It will be available at all Samsung retail stores, leading consumer electronics stores, and online platforms.
Speaking at the launch, Puneet Sethi, Vice President, Consumer Electronics Enterprise Business, Samsung India, said:
In the realm of high-definition content creation, the T9 stands as a beacon for professionals grappling with issues like data management, large file transfers, and performance and durability concerns. The Portable SSD T9 from Samsung is a game-changer for contemporary content creators, addressing these data-related challenges and offering memory solutions that elevate their creative potential.