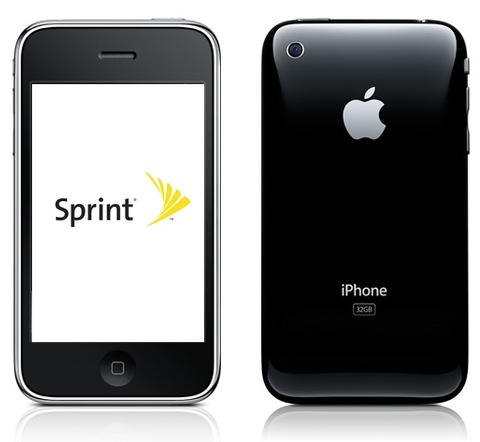 Apple iPhone 4 is available in the market from more than a year now and it's still considered as one of the best smartphones. Initially, iPhone 4 was exclusive to AT&T only in USA and then earlier this year, Verizon Wireless launched the CDMA version of iPhone 4 and became the second mobile network in USA to offer the long awaited device. Now it seems that Apple will be launching the next iPhone in USA via all major networks as two are already offering it, it seems that Sprint and T-Mobile will be picking it too. As we recently saw an showed you an iPhone 4 prototype running on T-Mobile USA network, and it gave us a hint that T-Mo will be possibly the next big carrier to announce it. More than 1 million jailbroken iPhone units are running on T-Mobile and also AT&T-T-Mo merger make us think that T-Mo will be carrying it, but let's wait for official words for Apple.
Now Citadel Securities analyst Shing Yin is saying that Sprint iPhone might be coming as Verizon Wireless is not offering unlimited data plan any more as they are switched to tiered data plan, which is kind a bad news for all Verizon iPhone users. As Sprint is still offering unlimited data plan and it's the fourth largest carrier in the USA. "We believe Sprint could capture more than its fair share of iPhone sales, especially if it gets the new model at the same time as AT&T and Verizon." Yin further explained. I think Apple should launch Apple iPhone 4S/5 in USA via Sprint and also T-Mobile because Android is rapidly increasing in USA and both T-Mobile and Sprint are offering a lot of good Android powered devices, so if Apple want to take Android down, this is the only way. It's expected that Sprint will launch it sometime around Christmas. So let's see what Apple and Sprint are up to.
So who want to see the next iPhone at Sprint, anyone?