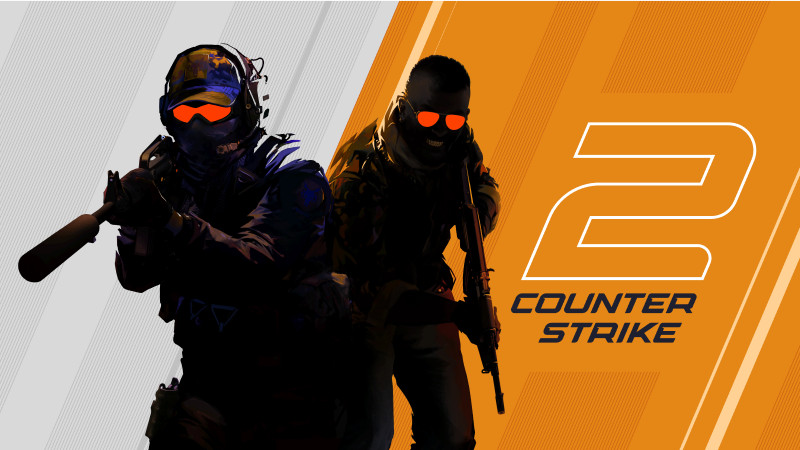 After months of testing, Valve has released Counter-Strike 2, successor to the popular CS:GO game for PCs to everyone, as it had promised. Built on the Source 2 engine, Counter-Strike 2 is modernized with realistic physically-based rendering, state-of-the-art networking, and upgraded Community Workshop tools, said the company.
In addition to the classic objective-focused gameplay that Counter-Strike pioneered in 1999, Counter-Strike 2 features an all-new CS Ratings with the updated Premier mode, Global and Regional leaderboards, Upgraded and overhauled maps, Game-changing dynamic smoke grenades, Tick-rate-independent gameplay and Redesigned visual effects and audio.
All items from CS:GO will be moving forward to CS2, said the company. However, CS:GO achievements have been wiped and are no longer available, it added.
New players can learn the basics with some offline training and jump into Casual and Deathmatch to hone your skills. Once you've unlocked Competitive matchmaking, you'll be off to the races.
Minimum requirements include Intel Core i5 750 or higher, 8 GB RAM, 1 GB  GPU or more with DirectX 11 compatibility and support for Shader Model 5.0, 85 GB available space.
Highlights of Counter-Strike 2

Gameplay: Smoke now has the ability to interact with other gameplay events, creating new opportunities. Bullets and HE grenades can push smoke to briefly clear sight lines or expand occlusion.
Reacts to Lighting: In Counter-Strike 2 smoke particles work with the unified lighting system allowing for more realistic light and color.
Full Overhaul Maps: The overhauled maps have been fully rebuilt from the ground up, leveraging all of the new Source 2 tools and rendering features.
Upgrade Maps: These are maps that use new Source 2 lighting, including a physically based rendering system that produces realistic materials, lighting, and reflections.
Touchstone Maps: Classic maps with solid foundations that players can use to evaluate gameplay changes from CS:GO to Counter-Strike 2. These have improvements to lighting and character read, but otherwise haven't been changed.
Source 2 Tools: The Source 2 tools and rendering features will be available for community mapmakers to make it easier to build, experiment and iterate. And stay tuned for the Source 2 Item Workshop, which will be available later on in the limited test.