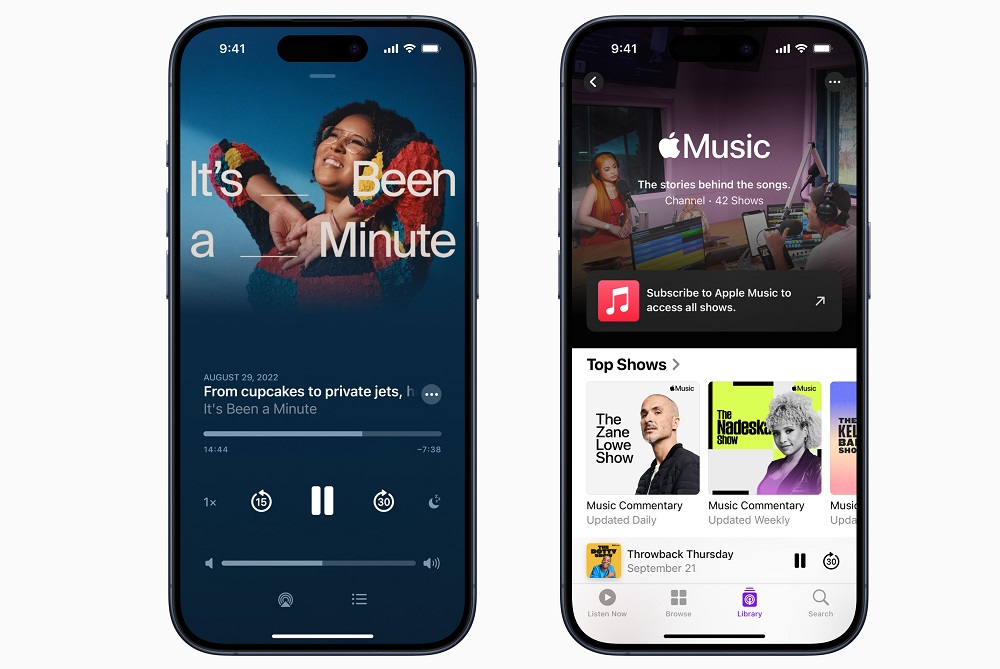 Apple has announced that it has added over 100 fresh podcasts from leading apps and services on Apple Podcasts.
Exclusive Podcasts for Subscribers
Starting today, subscribers to Apple Music, Apple News+, Calm, and Lingokids gain access to over 60 exclusive podcasts, including more than 2,500 music-packed episodes from Apple Music Radio. New podcasts from top apps and services will be unveiled every week this fall.
Seamless Subscription Connection
Apple simplifies the connection of in-app subscriptions for eligible apps to Apple Podcasts. Your subscriptions will automatically link the next time you open Apple Podcasts. You can also do it manually by logging into your account from the app's channel page on Apple Podcasts.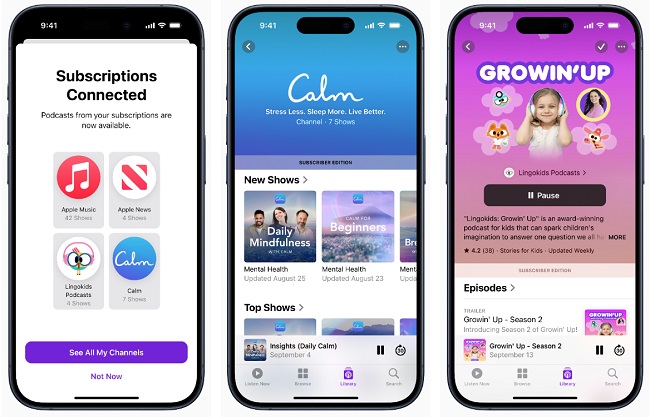 Discovering Your Shows
Once connected, explore your podcast library from the Library tab. Each channel page provides details about the show, and you can follow for free to get automatic downloads and episode notifications.
New episodes are featured in Up Next on the Listen Now tab, and you'll receive personalized recommendations based on your subscriptions and listening habits. Explore curated suggestions in Browse and check out the most popular free and subscriber shows on the Apple Podcasts charts.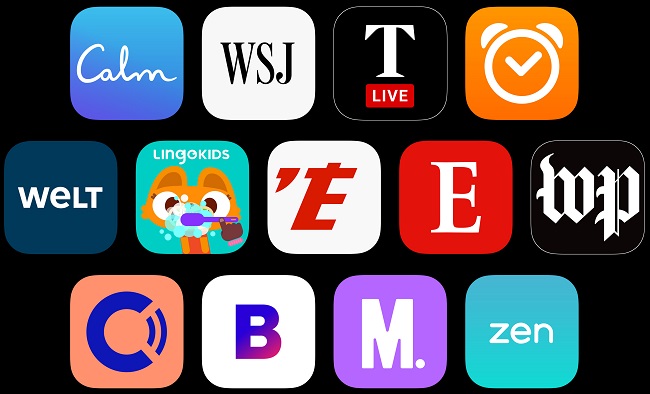 New Shows from Leading Apps
Starting next month, you can connect your subscriptions with Bloomberg, Curio, L'Équipe, Mamamia, Sleep Cycle, The Economist, The Times, The Wall Street Journal, The Washington Post, WELT News, and Zen using Apple Podcasts.
Exclusive Contents on Apple Music and Apple News+
Apple Music hosts exclusive shows by top music hosts and artists across three global stations: Apple Music 1, Apple Music Hits, and Apple Music Country.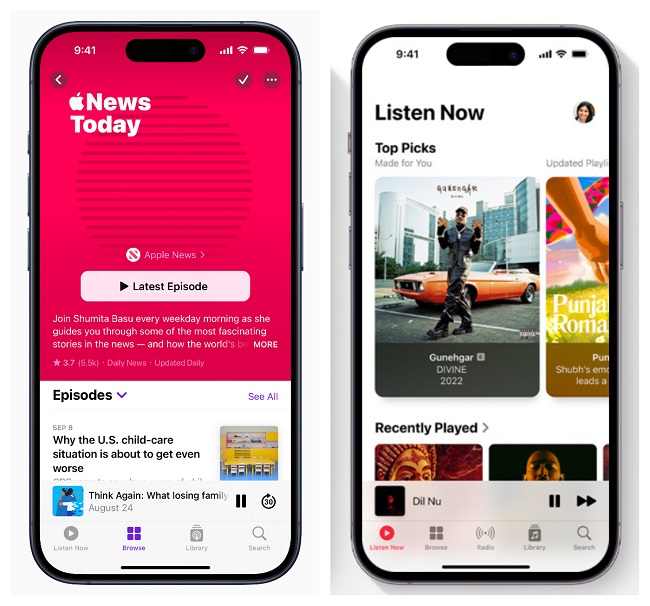 Subscribers can also catch Apple Music's coverage of the 2024 Apple Music Halftime Show on Apple Podcasts. Apple News+ offers a selection of audio narratives from both News+ publishers and leading publications.
Availability
Apple Podcasts is accessible for free in over 170 countries and regions. To link eligible subscriptions with Apple Podcasts, you need iOS 17, iPadOS 17, or macOS Sonoma, available starting today.
Subscribers to Apple Music, Apple News+, and other participating apps can easily connect their subscriptions to Apple Podcasts to unlock new shows and premium audio perks.