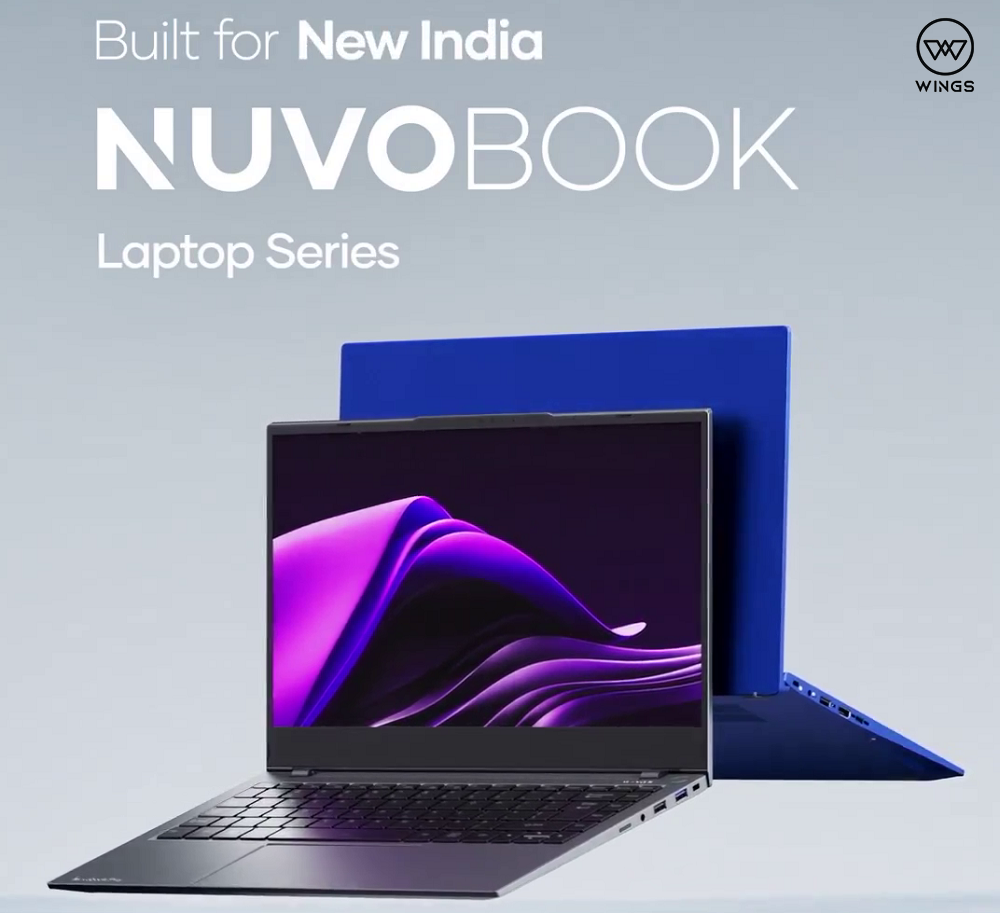 Wings has introduced a new series of laptops called Nuvobook on Flipkart, which they've labeled #BuiltforNewIndia. These laptops, named S1, S2, V1, and Pro, will go on sale next month, making Wings the first Indian brand to sell laptops directly to consumers.
The base models, S1, S2, and V1, are designed and priced for first-time buyers, students, and young professionals. The Pro model, on the other hand, offers more advanced features suitable for content creation and entry-level gaming at a competitive price compared to similar laptops in its category.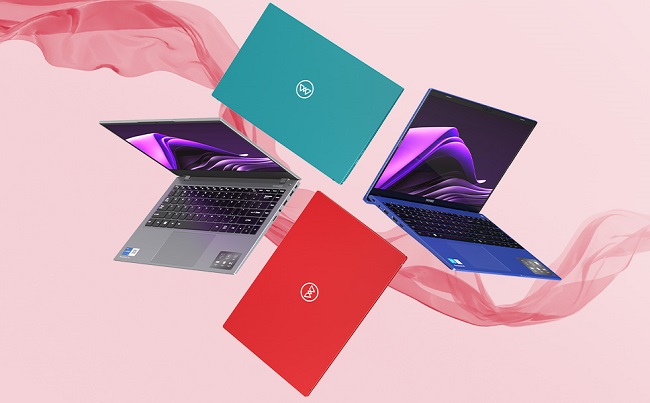 All these laptops are equipped with 11th Gen Intel Core processors, ranging from i3 to i7, and run on the Windows 11 Home operating system. These laptops are slim and lightweight, made from an aluminum alloy, and come with a Full HD IPS Display.
The S1, S2, and V1 have 15.6-inch screens, while the Pro model features a 14-inch screen. The display also offers impressive specs, with up to 300 nits brightness and 100% sRGB color coverage.
All models come with a 4825mAh battery that can last up to 10 hours, and they support 65-Watt fast charging, allowing for a 60% charge in just 1 hour. Additionally, they feature built-in quad speakers with Wings Signature Maxx audio technology for high-quality sound for all your entertainment needs.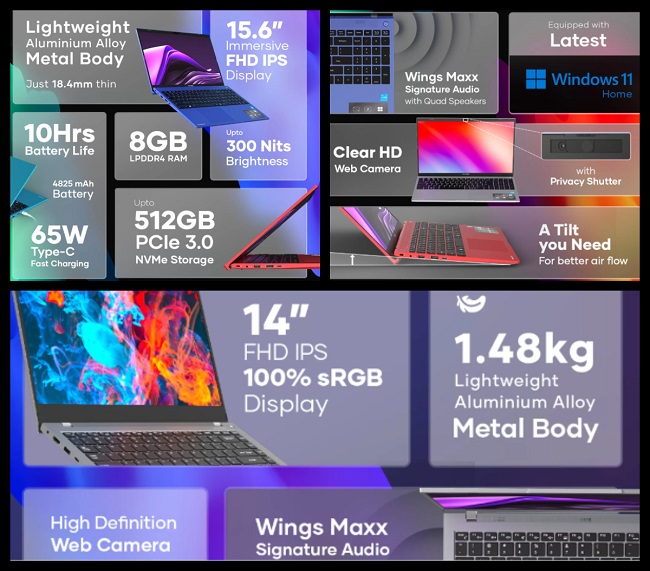 Quick specifications: Wings Nuvobook S1, S2, V1 and Nuvobook Pro
Design: Lightweight, Aluminium Alloy Metal Body; 18.4mm thin, 180° Hinge
Display (S1, S2 and V1): 15.6″ FHD display, Up to 300 Nits of brightness
Display (Pro): 14″ FHD display and 100% sRGB
Processor: 11th Gen i3 (S1 and S2); 11th Gen i5 (V1) and 11th Gen i7 (Pro)
Storage: S1 – 8GB LPDD4 RAM/256GB NVMe 3.0 SSD
Storage: S2 and V1 – 8GB LPDD4 RAM/512GB NVMe 3.0 SSD
Storage: Pro – 16GB LPDD4 RAM/512GB NVMe 4.0 SSD
Battery: 4825mAh battery with 65W Type-C Fast charging
Battery life: Up to 10hrs
Speakers: Wings Maxx Signature Audio with Quad Speakers
Web Cam: 720p HD camera with Privacy shutter
Operating system: Windows 11 Home
Weight: 1.48kg (Pro)
Pricing and availability
The Wings Nuvobook series laptops – S1, S2, V1, and Pro – are priced as follows:
The Nuvobook S1 (i3/8GB/256GB SSD) is priced at Rs. 27,990.
The Nuvobook S2 (i3/8GB/512GB SSD) is priced at Rs. 29,990.
The Nuvobook V1 (i5/8GB/512GB SSD) is priced at Rs. 34,990.
The Nuvobook Pro (i7/16GB/512GB SSD) is priced at Rs. 46,990.
The laptops will go on sale starting October 1, 2023, and will be available for purchase on Flipkart.com.
Speaking at the launch, Nishit Sharma, Co-founder of Wings, said:
The Nuvobook series launch embodies our brand's core principles: delivering premium, feature-rich tech products with stylish designs at remarkably affordable prices. We take great pride as a homegrown Indian brand, ready to compete directly with global players in the category.
Commenting on the launch, Jagjeet Harode, Vice President – Electronics, Appliances and Private Brands, Flipkart, said,
At Flipkart, we are committed to backing emerging Indian brands that are revolutionizing the market through their innovative offerings. We are thrilled to collaborate with Wings for their Nuvobook laptops. Nuvobook's emphasis on innovation, stylish design, and quality aligns perfectly with our mission to offer customers an extensive range of affordable electronic products, thereby expanding access to a broader audience.