Ambrane has introduced its new Portable Power Station in India called the PowerHub 200. This comes after the release of the Ambrane 100W 25000mAh Powerlit Ultra Powerbank earlier this year.
The PowerHub 200, with its, 60000mAh capacity, is great for staying connected while on the move. It delivers 200W of power, which is perfect for photographers and content creators who want to work without limits.
It can charge smartphones, run mini fridges, and is built to withstand tough conditions. The powerbank offers various charging options, including USB A, QC 3.0, DC, and AC ports, making it versatile for users.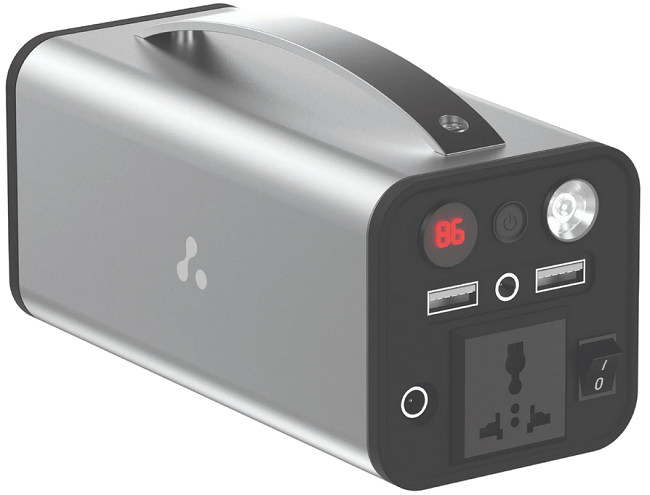 A digital battery indicator keeps you informed about its power status. Additionally, it has an integrated LED and SOS flashlight, which can be helpful in emergencies, showing its usefulness beyond regular charging.
The PowerHub 200 is designed with multiple layers of protection to prevent overcharging, overheating, and short-circuits, ensuring safe charging for your devices. Its sturdy yet portable build makes it suitable for outdoor adventures.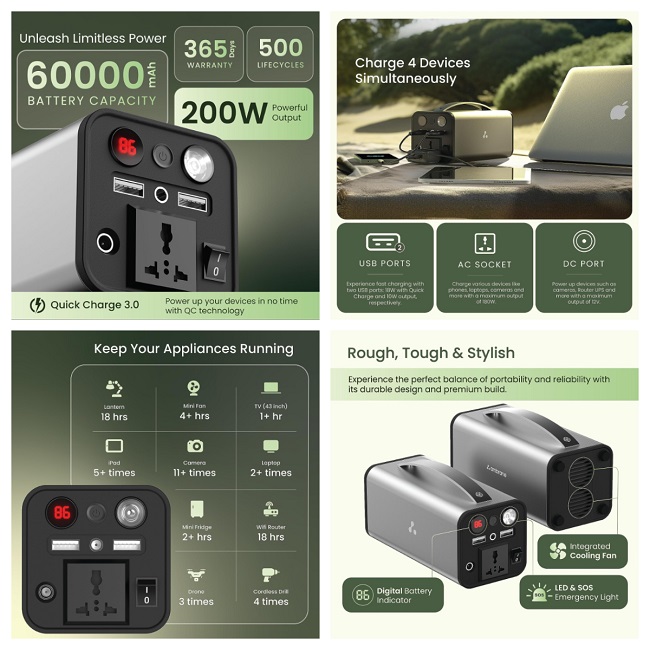 Quick specifications: Ambrane PowerHub 200
Durable & portable premium aluminium body
60000mAh Lithium battery
200W Power Output
Universal Power Source
30W Input
Multiple Ports: USB A, QC 3.0, DC, and AC
Safety Features: Overcharge protection, short circuit protection, temperature resistance, and reset mechanism
Built-in LED light and digital battery indicator
SOS Emergency Light
Charges fully in 9 hours
Ideal for small and medium devices like phones, fans, mini-fridges, laptops, and Wi-Fi routers
Made in India
500 Lifecycles
1-year warranty
Color: Silver
Pricing and availability
The Ambrane PowerHub 200W Portable Power Station is priced at Rs. 14,999. It is available for purchase on Amazon.in, Flipkart, and their official website, across India, starting today.
Commenting on the launch, Mr. Ashok Rajpal, Director at Ambrane, said:
It gives me immense pleasure to present the PowerHub 200, a game-changing portable power station boasting a remarkable 60000mAh capacity and diverse charging possibilities. This device is your guarantee of continuous power supply, capable of energizing anything from smartphones to mini-fridges. At Ambrane, our mission is to ensure you stay effortlessly connected, and the launch of PowerHub 200 is a significant step in that direction.