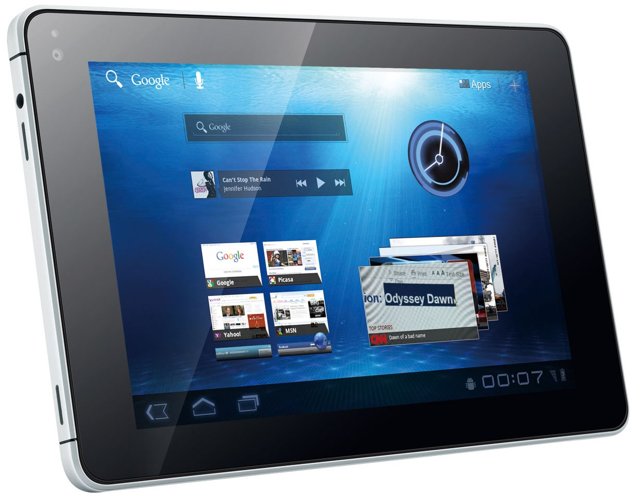 Huawei is one of the leading Chinese companies and in past few months, they have announced several good devices. Today in Singapore, Huawei officially revealed world's first Android 3.2 Honeycomb tablet which is known as Huawei MediaPad. Huawei is calling MediaPad affordable, smartest, slimmest and lightest tablet in its class which includes tablets like HTC Flyer and Samsung Galaxy Tab. It's running on Android 3.2 not Android 3.1, what's actually new in this OS is that it's optimized to run on 7-Inch tablets, no words on what else is new. The tablet is also the first one to run on Qualcomm's 1.2 GHz dual-core processor, it also has a 5-MP camera with auto-focus and also capable of recording HD videos, there is a 1.3-MP front-facing camera for video chatting. It has a 7-Inch display with pixel density of 217 PPI and it supports 1080 HD playback and there is also a HDMI output. It will support Android Market, Huawei very own store and also some other 3rd party stores.
No words on the price at the moment, but Huawei announced that it will hit America, Asia and some select European markets in Q3 2011, so we will see this tablet soon. As Huawei is calling it affordable, you can expect a price tag around $300 in USA or maybe less. The tablet looks promising to me and as Huawei is planning to launch it in America and European markets, I am sure the tablet will show some good results.
So anyone interested in this upcoming Android 3.2 tablet?