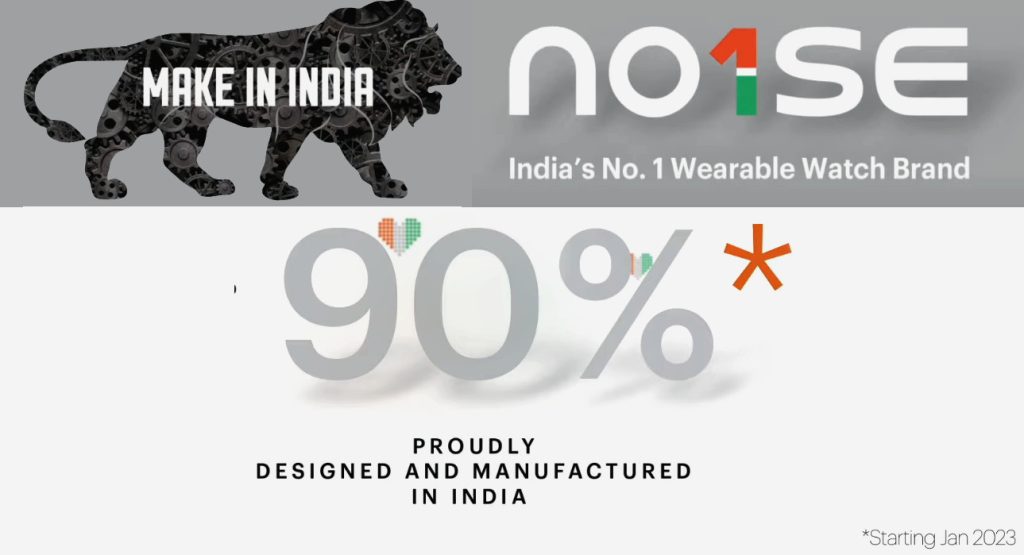 Noise, popular for its wearables, has announced that 90% of the brand's smartwatches will be manufactured in India starting 2023. It has also released its new digital film showcasing the journey of making India's no. 1 smartwatch, this Republic Day.
Noise said that it is the first brand to ship over 3 million made-in-India smartwatches so far. "The Made in India, Made for India brand started with the dream to revolutionize the Indian wearable market, and prides itself in being the first mover towards localizing smart wearable production in the country," said the company.
The brand film highlights the journey of making India's No.1 smartwatch. It emphasizes on the minutest details and tireless efforts put by the company's skilled engineers and technicians in making the smartwatch that resonates perfectly with the pulse of the Indian audience, while highlighting the rigorous testing that goes into delivering an innovative, high quality and seamless experience.
Amit Khatri, Co-Founder, Noise commented on the campaign, said:
We are proud to call ourselves a true blue Made in India brand and celebrate the spirit of Republic Day in our new digital film. We are grateful to be a part of the fast-paced industry which is leading the country's Make in India mission. Being India's leading bootstrapped brand, we take pride in understanding the core needs of our customers and fulfilling them through innovative products, largely crafted in India. The film is a testament of the strides India is taking to be Atmanirbhar and our efforts towards keeping the nation's Make in India spirit alive.