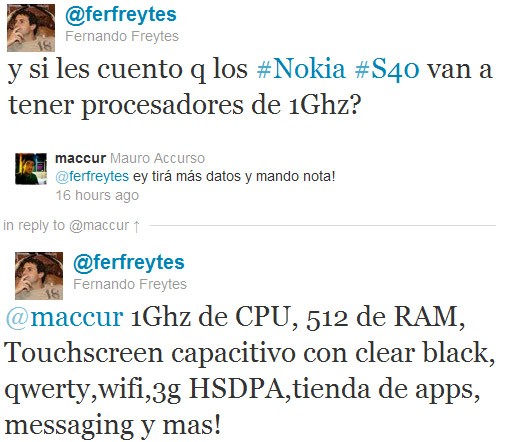 Nokia's Manager of Marketing Services in Argentina suggests that there is a Series 40 handset in the works with a 1GHz processor.
The device reportedly runs on the Series 40 OS and is powered by a 1GHz processor. It is also said to have a Clear Black Display. if the rumours are true, this will be the first Nokia handset with a 1GHz processor.
The tweets that led to the leakage of the information has been taken off the net and we are only left with the retweet and a screenshot. The removal of the tweet suggests that the rumours might be true.
The device might be announced at Nokia Connection 2011 to be held in Singapore next week where the event will showcase devices for emerging markets. But we have no further confirmation on that.