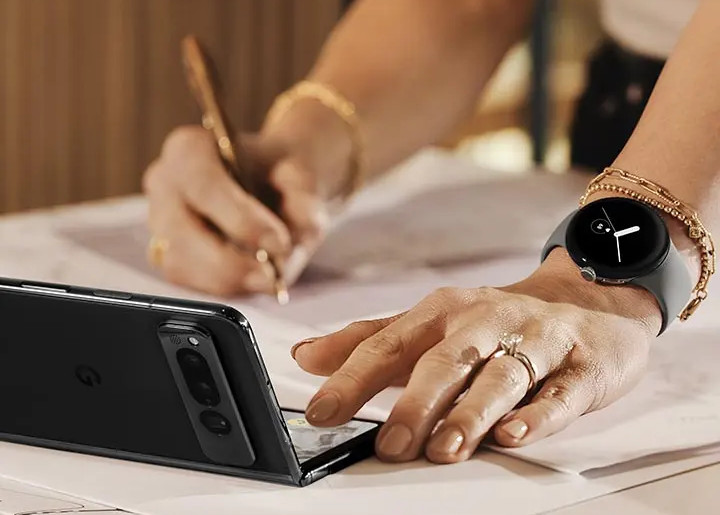 Google recently released a series of Pixel devices, including the much-anticipated Pixel Fold. In the recent episode of the Made By Google Podcast, titled "Pixel Perfect: A Look at the Design of Google's Latest Devices," Google revealed that they were working on a second foldable device, but unfortunately, it didn't meet their standards for release.
Google's Design Team Discusses Pixel Devices and Possibility of Pixel Flip
In a recent episode of the Made By Google Podcast, the host Rachid Finge had an insightful conversation with three members of Google's design team. The discussion revolved around the design aspects of Google's latest hardware additions: the Pixel 7a, the Pixel Fold, and the Pixel Tablet.
No specific details were revealed about the form factor of the second device in development. Speculation arises whether it could have been the rumored Pixel Flip, as discussed in a previous interview with Google Pixel Product Manager George Hwang during Google I/O 2023. Hwang confirmed Google's interest in exploring various form factors, including the flip-style design.
Considering this information, it's reasonable to assume that the unreleased Pixel Fold might have been the anticipated "Pixel Flip." This indicates Google's dedication to the foldable phone market, as they take the necessary time to ensure a quality product.
During the discussion about the Pixel Fold's hinge design, Ivy Ross, Vice President of Hardware Design at Google, shared an interesting insight:
I'm proud of our team for exercising discipline and holding back on another foldable model. We acknowledged that it wasn't up to par and patiently waited until we could create something that was truly excellent or even better than what already existed. This showcases our ability to recognize when something falls short and strive for higher standards.
Made By Google Podcast
The third season of the Made By Google Podcast premiered on May 15, 2023, featuring a weekly release schedule for the next eight weeks. This season dives into conversations with the individuals behind Google's captivating product announcements from Google I/O, offering exclusive insights into their development and design process.
Subscribe to the podcast on Google Podcasts, Apple Podcasts, Spotify, or your preferred podcast platform to stay updated with the latest episodes.