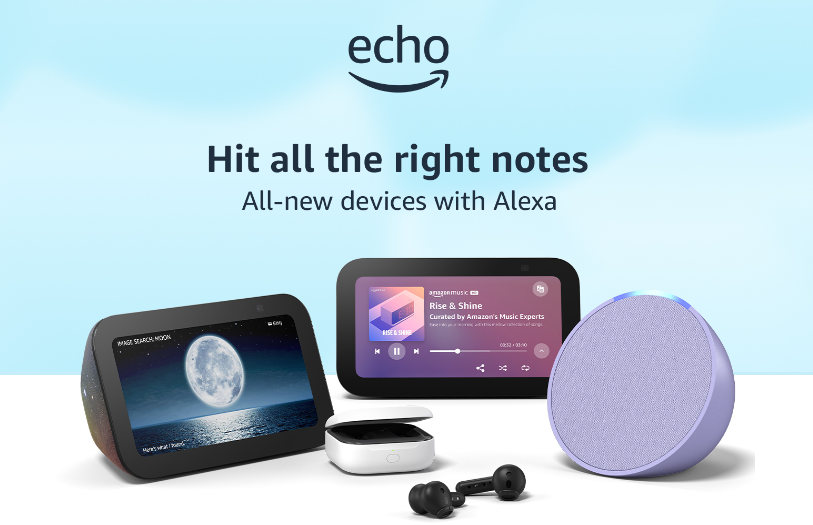 Amazon has introduced a new range of Echo devices, including Echo Pop, Echo Show 5, Echo Show 5 Kids, and Echo Buds. These additions provide customers with more options to access Alexa.
Furthermore, Echo Auto is now accessible to customers in Australia, Canada, France, Germany, Italy, Japan, Spain, and the United Kingdom.
Echo Pop
The Echo Pop is a new addition to the Echo lineup, characterized by its charming semi-sphere design and available in Lavender Bloom and Midnight Teal colors. It boasts a front-facing directional speaker for rich audio, making it ideal for small spaces like bedrooms, dorm rooms, or apartments.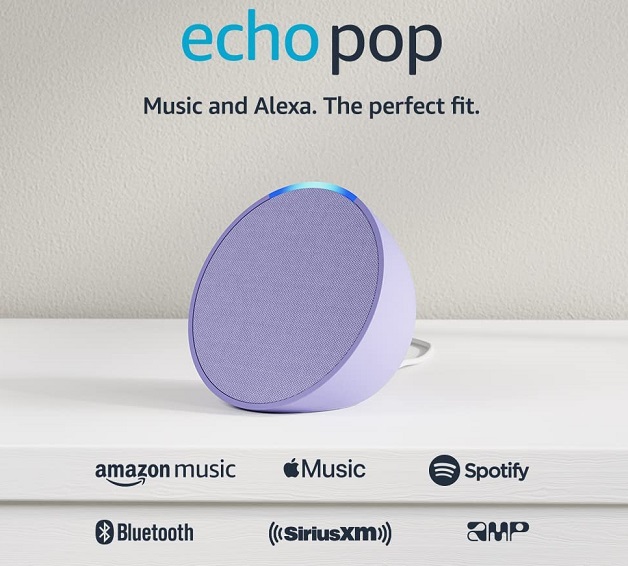 With Alexa, users can enjoy features such as audiobook reading, sports team updates, smart home control, and convenient reordering of household items. Powered by the Amazon AZ2 Neural Edge processor and equipped with eero Built-in, the Echo Pop enhances existing eero Wi-Fi networks by extending coverage by up to 1,000 square feet.
Quick specifications: Echo Pop
1.95″ Front-firing speaker
Lossless High Definition
Hands-free with Alexa
eero Built-in
Built-in mic off button
In-app privacy control
Wi-Fi, Bluetooth Low Energy Mesh, and Matter
Advanced Audio Distribution Profile (A2DP) support
Dimensions: 99 mm x 83 mm x 91 mm; Weight: 196g
Echo Show 5
The Echo Show 5 combines the functionality of Alexa with a compact screen, allowing customers to watch news clips, check their Ring doorbell camera, view shopping lists, and make video calls to friends and family.
The latest version is 20 percent faster than its predecessor and features an upgraded speaker system for improved bass and clearer sound during music playback, Audible listening, video content, or podcasts.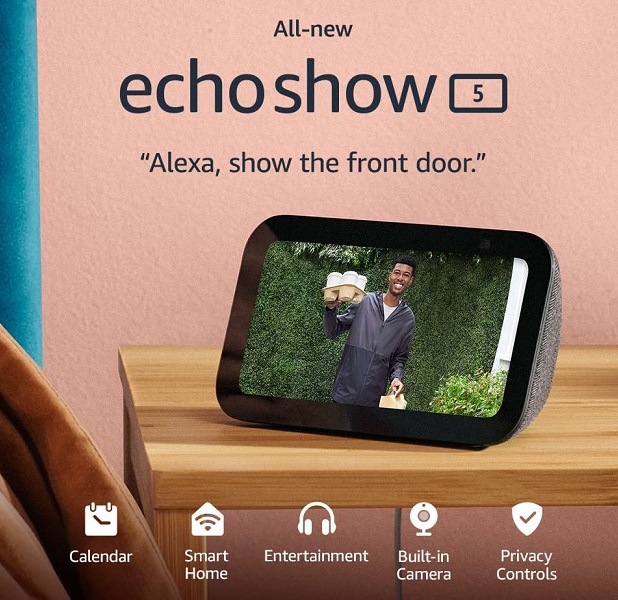 It has a new microphone system and the AZ2 Neural Edge processor. Both the Echo Show 5 and Echo Pop support Matter, enabling seamless connectivity and control of compatible smart home devices from different brands.
Quick specifications: Echo Show 5
Display: 5.5″ Touch screen with 960 x 480 resolution
Speaker: 1 x 1.75″
Camera : 2 MP camera with built-in shutter
Alexa Built-in
Microphone: 3
Processor: MediaTek MT 8169 B
Privacy controls
Dual-band Wi-Fi supports
Advanced Audio Distribution Profile (A2DP)
Wi-Fi, Bluetooth Low Energy Mesh, and Matter
Dimensions: 147 x 91 x 82mm; Weight: 456g
Echo Show 5 Kids
The Echo Show 5 Kids is made for kids, with kid-friendly answers, jokes, homework help, clean lyrics, and more. It comes in a colorful space-themed design. Parents and guardians can access a set of free parental controls through the Parent Dashboard. This allows them to adjust age settings, monitor activity, and set bedtime limits.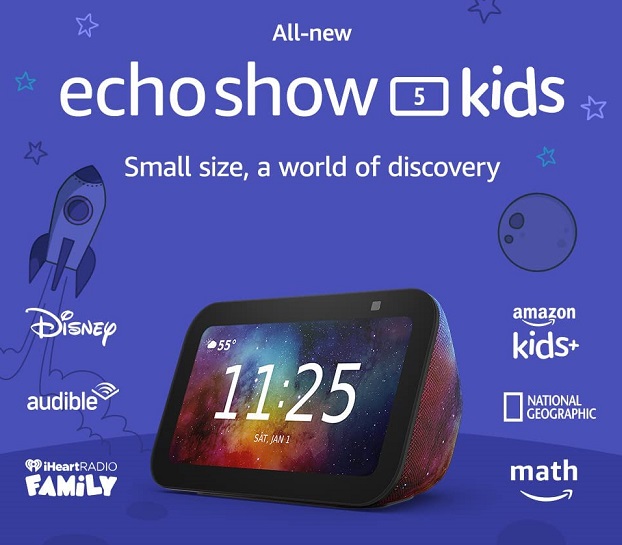 The Echo Show 5 Kids includes a two-year worry-free guarantee and one year of Amazon Kids+, a subscription featuring ad-free and age-appropriate audiobooks, videos, games, and Alexa skills. Children also have the opportunity to create their own visual narratives with Alexa, utilizing fresh themes such as Dinosaurs and Jazzy Jungle.
Quick specifications: Echo Show 5 Kids
Designed for kids, with parental controls
1-year Amazon Kids+
Alexa Built-in
Motion Detection
Built-in camera shutter and microphone/camera off button
Tap Gestures
Echo Buds
The all-new Echo Buds offer portable personal AI with a semi-in-ear design, delivering high-quality audio, extended battery life, premium features, and hands-free access to Alexa. Each earbud features a 12mm dynamic driver for rich sound and balanced bass, along with two microphones and a voice detection accelerometer to differentiate the speaker on a call from others nearby.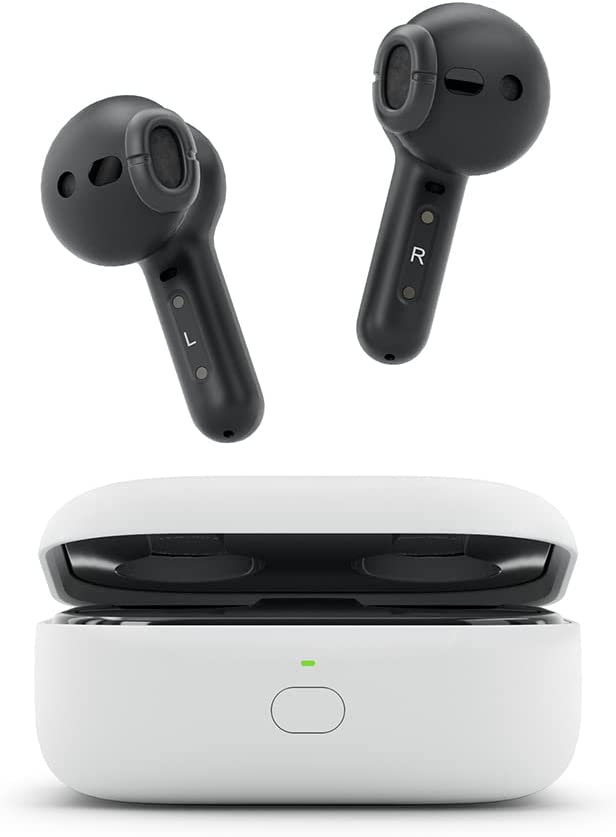 Echo Buds come with customizable tap controls, VIP Filter, and multipoint pairing, allowing simultaneous pairing and audio switching between two devices. They have a durable battery, giving up to five hours of music and Alexa on one charge. When fully charged, the Echo Buds and their case can offer up to 20 hours of listening in total.
Quick specifications: Echo Buds
12mm drivers
In-Ear Sensor
Bluetooth 5.2 Hands-Free Profile (HFP) support for calling
2 mics + 1 Voice Accelerometer per earbud
Processor: Qualcomm S5 (QCC5171) Bluetooth System on Chip with integrated Audio Codec Case MCU: ST Micro (STM32G0B1CEU6N)
Wake word technology, streaming indicator, mute button in the Alexa app
Up to 5h playback on a single charge with Hands-Free Alexa; Up to 20 hours with charging case
Up to 2h playback with 15-minute quick charge
IPX2 resistance for Earbuds only
Alexa, Google Assistant, and Siri
Customizable tap controls
Multipoint Pairing
Dimensions: Earbud: 33.9 x 19.1 x 17.7 mm; Case: 23.4 x 51 x 51 mm
Weight: Earbud: 5.0g; Case: 36.0g
Echo Pop is available in Charcoal, Glacier White, Lavender Bloom, and Midnight Teal for $39.99 (Rs. 3,295 approx.).
Echo Show 5 is available in Charcoal, Glacier White, and Cloud Blue for $89.99 (Rs. 7,420 approx.).
Echo Show 5 Kids is available in Galaxy for $99.99 (Rs. 8,245 approx.) and is available in the United States, United Kingdom, and Germany.
An adjustable Echo Show 5 stand with a USB-C charging port is available for $26.99 (Rs. 2,225 approx.).
Echo Buds are available in Black for $49.99 (Rs. 4,122 approx.).
Speaking on the announcement, Rohit Prasad, Senior Vice President and Head Scientist for Alexa, said:
People all over the world like Alexa as their helpful, personal AI—they've bought more than 500 million Alexa devices, and used Alexa 35% more last year. These new devices give people more choices and more benefits at a great price. And like every Echo device we've made, they will only get better as we add more amazing AI features for Alexa this year.