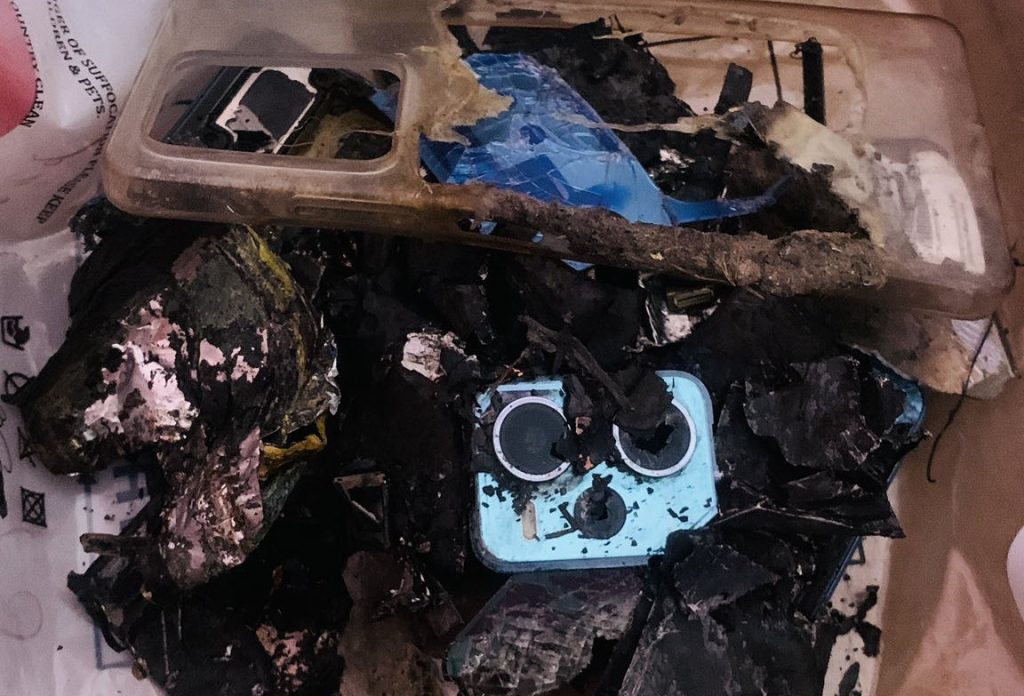 In recent years, incidents of smartphones catching fire have been on the rise, and the latest incident involves a Xiaomi's Redmi Note 12 Pro in Haryana.
Naveen Dahiya, who purchased the device in February 2023, experienced his phone emitting smoke while he was working in his field on April 11th. The phone was in his shirt pocket when he felt a burning sensation, and upon inspection, he discovered that it was on fire.
Despite the fact that the phone was not connected to a charger, it burst into flames and was completely destroyed. Fortunately, Mr. Dahiya acted quickly to remove the phone from his pocket and place it on the ground to avoid any harm to himself or others. Following the incident, he contacted Redmi customer service, but was disappointed with their lack of response.
I hurriedly take my phone from my pocket and place it on the ground to avoid it catching fire.Thank God, no harm has come to my health.However, the phone was completely destroyed. At the time of this incident phone not in use.
I called REDMI customer service the next day.

— Naveen Dahiya (@naveendahiya159) April 18, 2023
If I do not receive a satisfactory solution for this phone, I will take legal action against the REDMI corporation.@RedmiIndia @RedmiSupportIN #phoneblast #RedmiNote12Pro #takeaction pic.twitter.com/TRMoDfu2ga

— Naveen Dahiya (@naveendahiya159) April 18, 2023
While the reason for the explosion is currently unknown, it is fortunate that no one was injured due to the phone being positioned far away from the owner and their family.
This serves as a reminder that while smartphones are convenient and necessary in today's world, they also pose a potential hazard if they malfunction or catch fire. It is critical that manufacturers take steps to ensure the safety of their products and respond promptly to customers who experience such incidents.
In the meantime, users should be aware of the potential risks and take precautions, such as not overcharging their phones or leaving them in hot or humid environments, to reduce the likelihood of these incidents occurring.
We will keep a lookout for any further information from Redmi India or the user, and update the article accordingly.