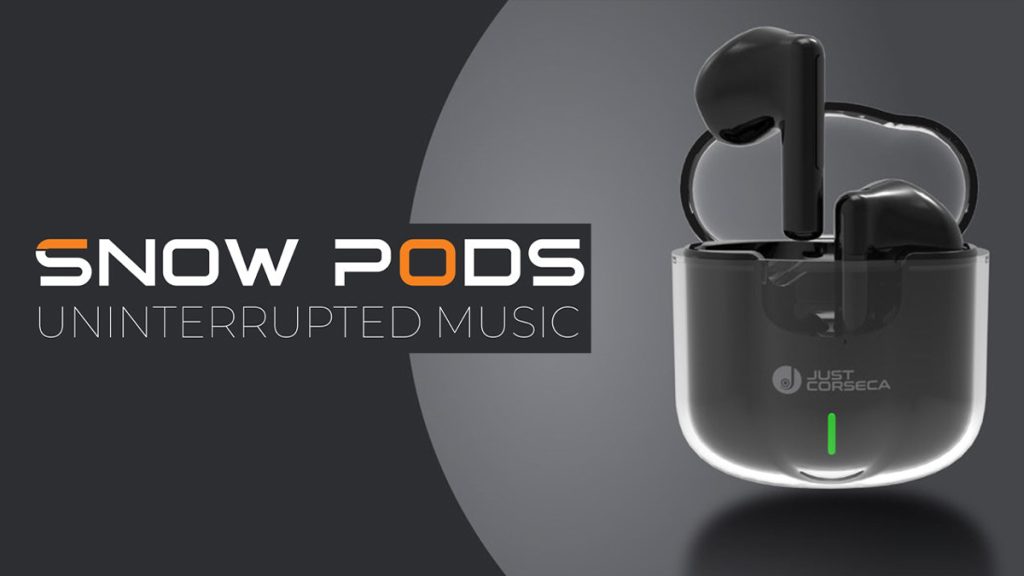 Just Corseca has launched 'Snow Pods', its high-end wireless earbuds, in India. The company released 'Skyraptor' Series Smart Glasses earlier this year.
The new earbuds are made with high-quality materials and ergonomic design, ensuring great sound and comfort, even during physical activities like walking, running, jogging, or exercising. The Just Corseca – Snow Pods TWS Earbuds are equipped with the latest JL6983D2 Advanced Bluetooth V5.3 chip, providing reliable connectivity across a wider range and higher power efficiency.
The intelligent chip enables instant pairing, allowing the earbuds to automatically turn on and connect to the linked source as soon as the charging case is opened. The Snow Pods also have the ability to pair with multiple devices and quickly connect to the available source when it is accessible.

The battery life of the Just Corseca – Snow Pods TWS Earbuds is substantial, with each earbud having a 30mAh battery that provides approximately 4 hours of playback time, and the charging case containing a 200mAh battery that can recharge the earbuds up to 5 times, for a total of 20 hours of listening.
Designed for maximum comfort and audio performance, these earbuds are ergonomically engineered and weigh only 38g each. They also feature touch panels that allow you to easily answer calls, adjust volume, control your music, and interact with your smartphone's voice assistant.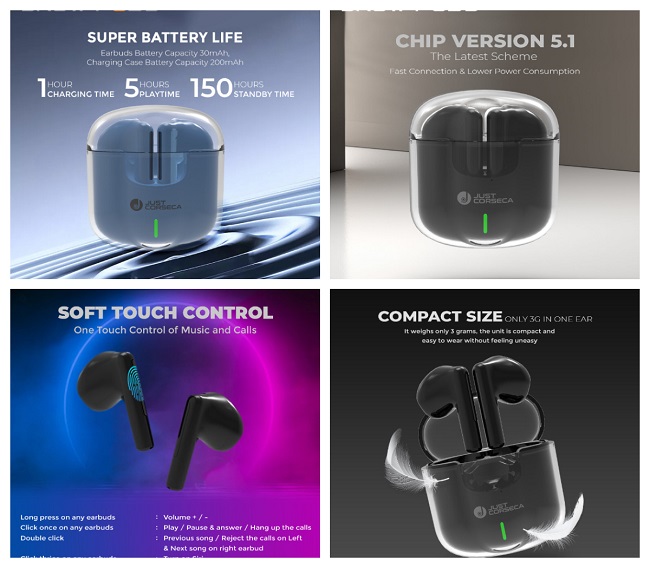 Quick specifications: Just Corseca Snow Pods
Ergonomic design, Half-in-ear design
Bluetooth version: 5.3; JL6983D2 Advanced chip
Multiple devices connect support
Charging case battery: 200mAh
Earbuds battery: 30mAh
Charging port: USB Type-C (1hr charging)
Playtime: 5hrs
Standby Time: 150hrs
Weight: 38g
1 year warranty
Pricing and availability
The Just Corseca Snow Pods TWS is priced at Rs. 2,999 and can be purchased on the official website corseca.in, as well as on popular e-commerce platforms like Amazon, Flipkart, Myntra, and others. It is also available at other online and offline retail stores throughout India, and comes with a 12-month warranty.