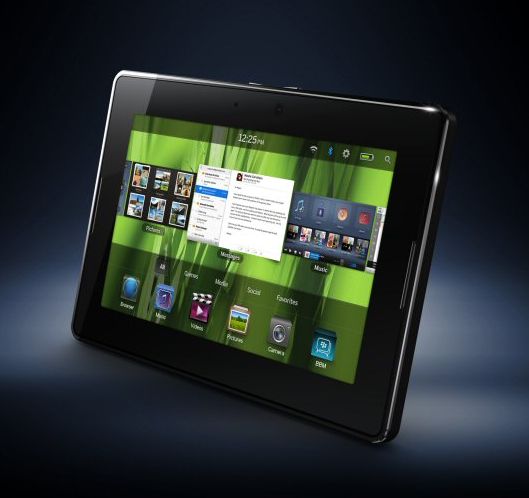 BlackBerry Playbook is RIM's first ever tablet which is running on BlackBerry very own OS known as QNX. BlackBerry Playbook is a good looking tablet and has some interesting specifications. It's currently available in USA and Canada, and we told you that it will be hitting India later this month and already available for pre-order. RIM is planning to launch their first ever tablet internationally and they have officially announced that BlackBerry Playbook will hit UK, Netherlands, Saudi Arabia, Hong Kong, Australia, Venezuela, Spain, Germany, U.A.E., Singapore, Mexico, France, Italy, India, Indonesia and Colombia in the next 30 days.
BlackBerry Playbook is not alone in the tablet race. Playbook is facing a tough competition with Android and iPad. Well, Apple releases only one iPad every year, but if we talk about Android tablets, there is a new one every other month which actually attracts users. Playbook is growing gradually and it actually impressed people who are loyal to BlackBerry, but it was disliked by iPad and Android users. Everything has something good and bad, neither iPad is perfect nor Android but both are going good at their places, as well as BlackBerry Playbook. Playbook sales are probably going good that's why RIM is now stepping in the international market.
So people living in the following countries above, are you getting BlackBerry Playbook?