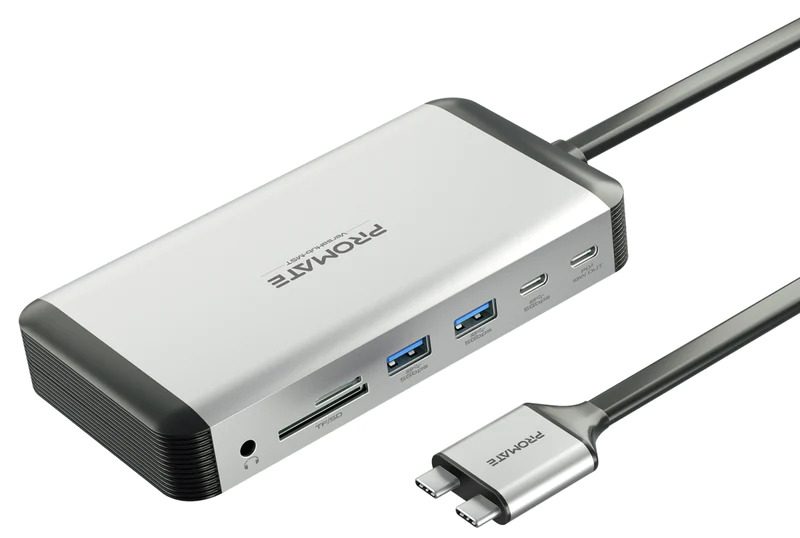 Promate has launched the VersaHub-MST and ApexHub-MST, two new MST (multi-streaming transport) hubs for the Mac series in India. These are premium MSTs from the brand that help declutter workspaces by providing a single communication link for multiple devices.
The costlier of the two, the Promate VersaHub-MST, has two HDMI ports and supports mirroring and extending dual 4K displays. It has four superfast USB 3.0 ports and two USB-C ports for connecting hard drives. Videos and pictures can be transferred at 480 GB/s with the SD/TF Card readers.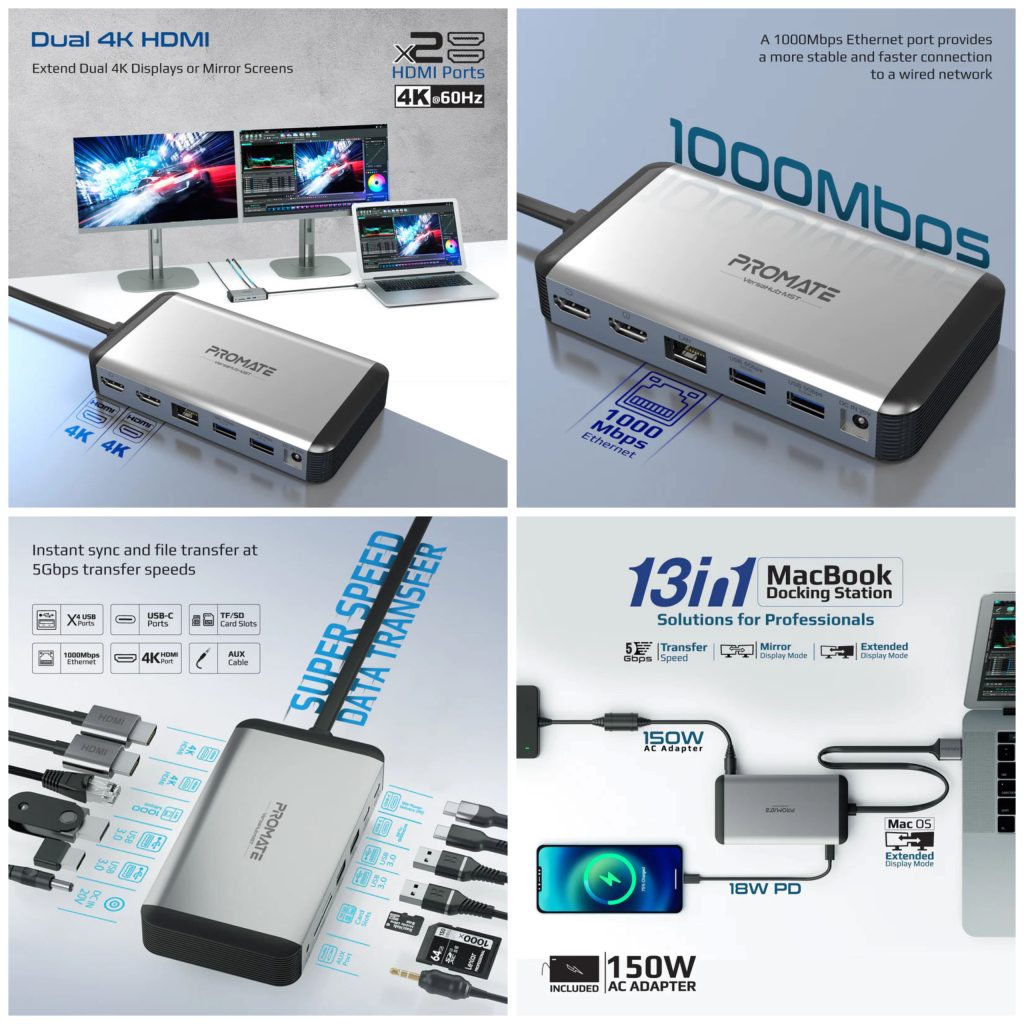 A 100W power delivery system with a dual-specialized connector for MacBooks and other devices is included, allowing you to charge your devices at the speed of light.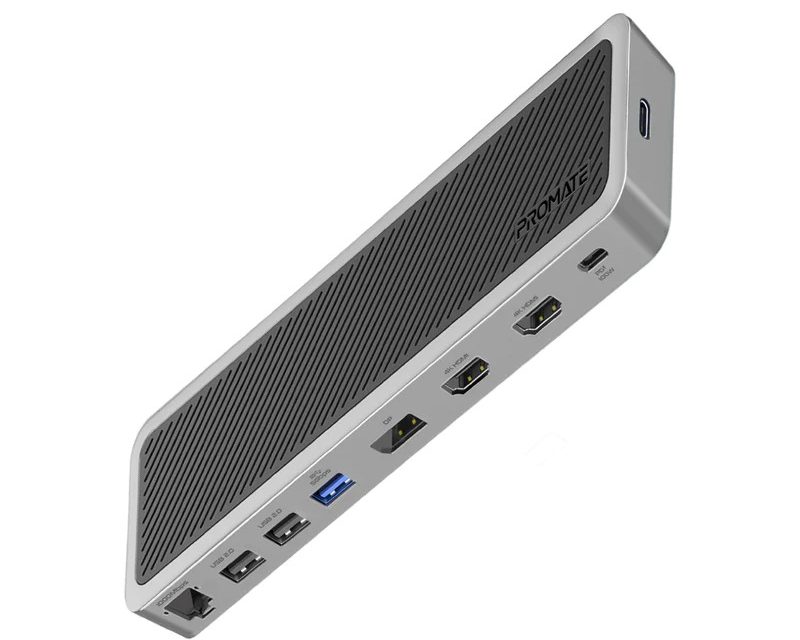 The ApexHub-MST, on the other hand, is a 13-in-1 USB-C hub. It has a variety of inputs and outputs, including USB-C for charging and data transfer, Ethernet for networking, dual 4K HDMI, USB 3.0, USB 2.0, Ethernet, AUX, and SD/TF card slots. The USB-C Hub port allows users to stream HD, crystal-clear images to multiple screens at the same time via the Dual HDMI and Display ports.
It supports extended display and triple display modes, and the display setup is quick and simple with a plug-and-play feature. ApexHub-MST is compatible with macOS, Microsoft Windows, and Android.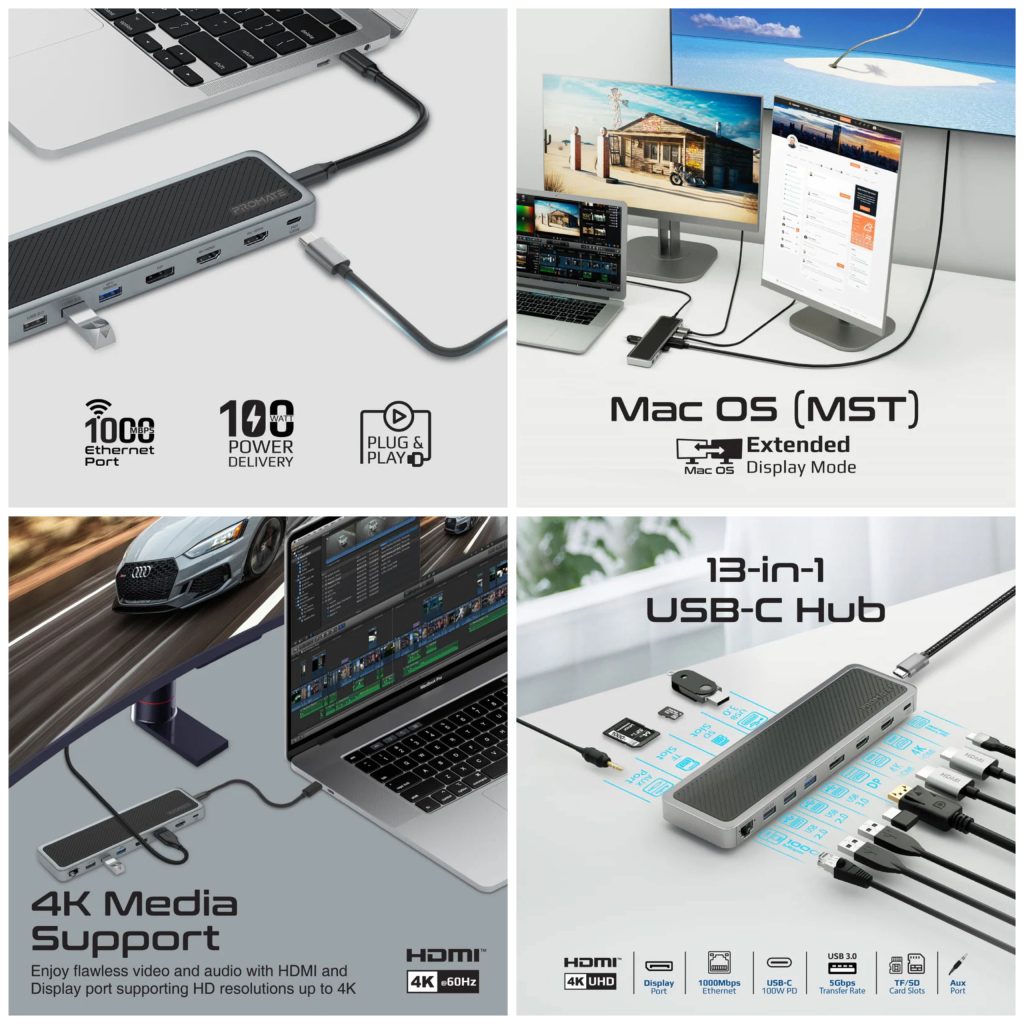 Both of the hubs can handle data transfers of up to 5 Gbps and are equipped to handle 4K video and audio with ease. Further, the 1000 Mbps gigabit ethernet port on hubs provides a more stable network condition, and the HD Audio AUX port provides HD quality output.
Pricing and availability
The VersaHub-MST and ApexHub-MST are priced at Rs. 17,999 and Rs. 14,999 respectively and are available at leading retail stores with 2-Year warranty.