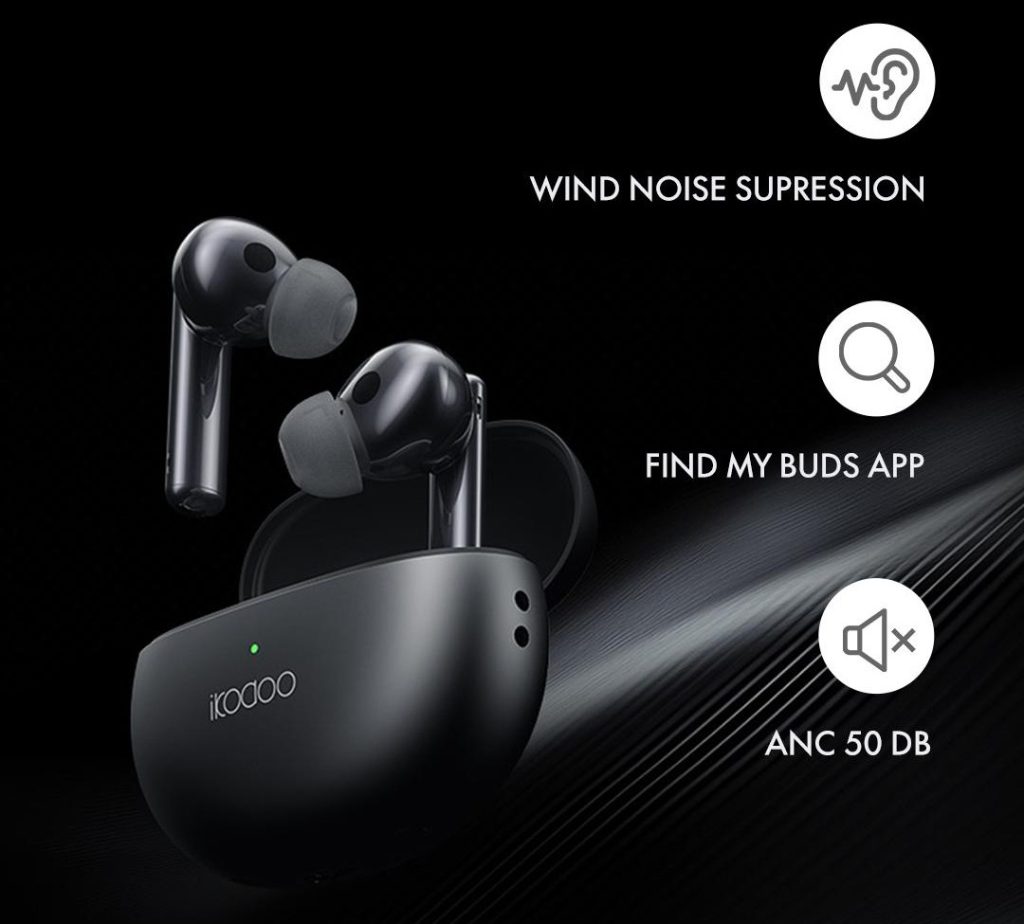 IKODOO, a new-age consumer technology brand, has launched Buds One, the company's first ANC earbuds with 50dB ANC. The company has partnered with Vifa Sound, a global technology brand based in Denmark.
Vifa combines its precision audio processing technology with patented acoustic algorithms that produce verbal sound and music with captivating clarity, said the company.
The earbuds feature multimode AI acoustic noise reduction and personalised ANC algorithms promise noise cancellation depth of 50 dB.
The smart anti-wind technology suppresses wind noise to offer crystal-clear music and calls, even in windy conditions. "Find my Buds" feature enables you to track the location of your misplaced earbuds by triggering an alarm through the app on your smartphone.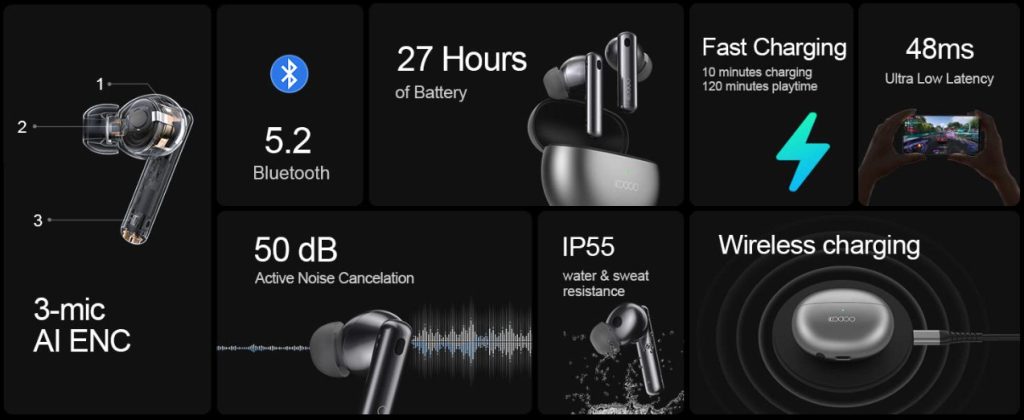 IKODOO Buds One specifications
Bluetooth 5.2, AAC audio codec
13.4mm dynamic driver, DSP acoustic algorithm for deep bass, clear treble clear
Active noise cancellation up to 50db
Transparency mode
Smart anti-wind technology for crystal-clear music and calls with 3 microphones
Water resistant (IP55)
Low-latency gaming mode (48ms)
Touch controls
IKODOO App lets users personalise their sound preferences
Weight: 5.19g (earphones), 39g (case)
55mAh battery offers up to 27h total battery life fast charging offers up to 2h playback with 10 m charging, wireless charging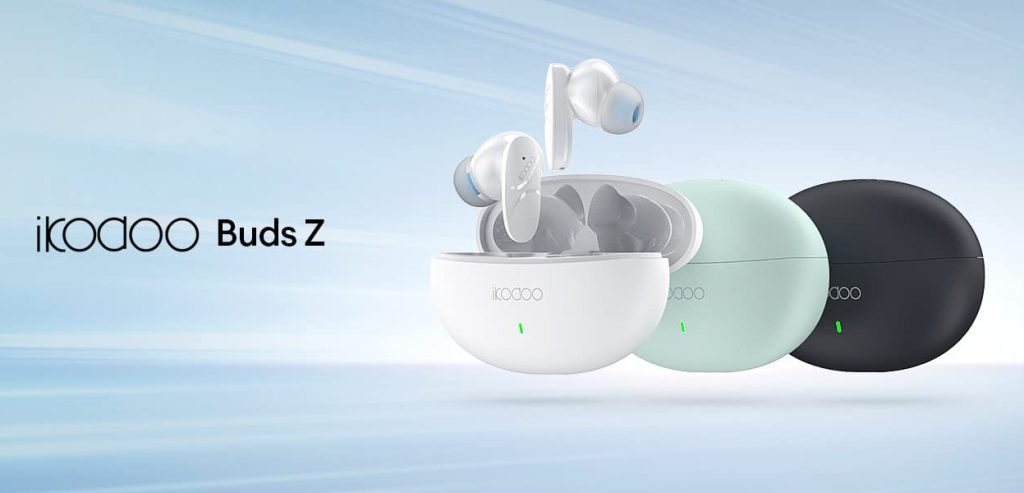 IKODOO Buds Z
The company also introduced the Buds Z with Bluetooth 5.3, Open and Pair feature for quick pairing, 10mm PEEK diaphragm and PU dynamic drivers for a deep bass.

IKODOO Buds Z specifications
Bluetooth 5.3
10mm PEEK diaphragm and PU dynamic drivers
AI Environment Noise Cancellation (ENC)
Water-resistant (IPX4)
Touch controls
8h of standalone playback, up to 28h total playback, fast charging offers up to 1.5h playback with 10m charging
Pricing and availability
IKODOO Buds One will be available at a special launch price of Rs. 4999 on Amazon.in starting from March 31, valid for 7 days, compared to the original price of Rs. 6999.
The IKODOO Buds Z will come in White, Black and Green colours and will be available from Amazon.in from March 31st for Rs. 999.
Commenting on the launch, Tanmay Das, Vice President, IKODOO said:
IKODOO, with core brand values of Technology, Art and Lifestyle, was born with a mission to popularise high-end audio technology and serve the younger generation who love music around the world. We are a truly global company with localised operations in India; our R&D and supply chain centre is in China and our Brand Marketing and Design Centre is in the United States. Furthermore, we have a very intrinsic partner- Vifa Sound, a leading sound brand, based in Europe.
Ken Lee, R&D Head, IKODOO said:
IKODOO Buds are a combination of design, technology and performance, thanks to the tireless efforts of our team that is committed to research, development and technological innovation. By creating and adopting cutting-edge technologies, such as 50 dB ANC, AI ENC and Wind Noise Suppression, we are offering perfect solutions to the impact of noisy environments on the quality of music and phone calls. So that users can enjoy a soothing melody and a smooth phone call, unaffected by all that sound and fury.
Commenting on the partnership, Ranjit Babu, Director – Wireless and Home Entertainment, Amazon India, said:
We are excited about the launch of IKODOO's first product in India, the ANC earbuds. It promises to resonate with customers seeking superior performance, value and reliability. With this launch, we continue to build on our strong portfolio in the audio accessories category at Amazon.in, providing our customers with vast selection across price points and an unmatched shopping experience.