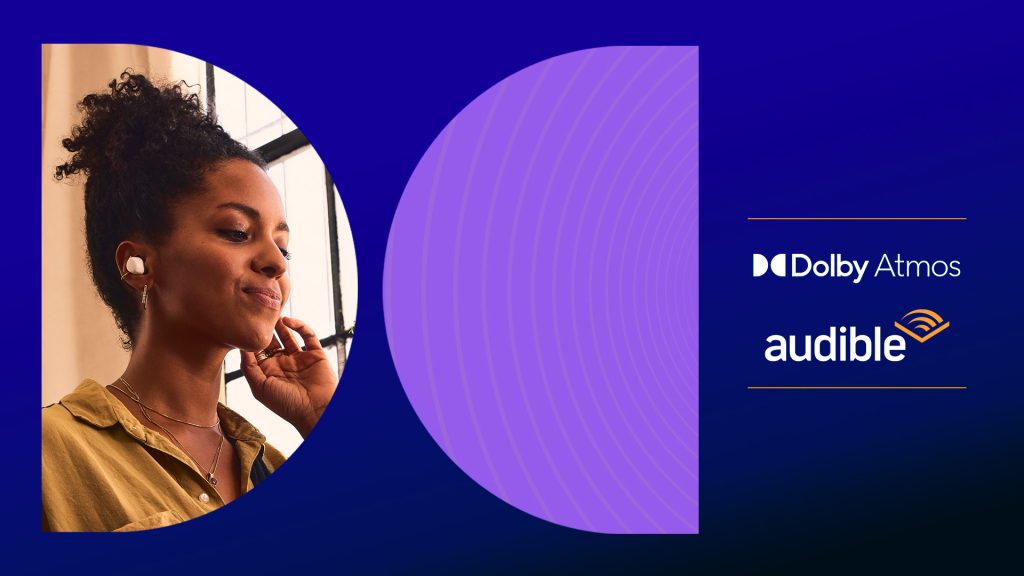 Dolby Laboratories and Audible have partnered to release Dolby Atmos on Audible. This offers a range of cinematic listening experiences with cutting-edge spatial sound.
Dolby Atmos collection and Audible Originals
The Dolby Atmos collection showcases exceptional audio storytelling across various genres, from multi-cast productions to live performances and podcasts. It features works by talented actors, writers, directors, and sound designers.
Starting today, @Audible_com listeners will be able to experience a collection of over 40 Audible Originals in #DolbyAtmos. The titles are available to Audible members globally through the app on compatible iOS + Android Dolby Atmos-enabled mobile devices.https://t.co/IYMwrF2FXb

— Dolby (@Dolby) March 23, 2023
The launch collection boasts over 40 popular Audible Originals now available in spatial audio with Dolby Atmos. Additionally, new titles like The Little Mermaid narrated by Leigh-Anne Pinnock and Marrow by Audible Theater are also part of the collection.
Dolby Atmos allows creators to enhance audio narratives by placing sounds in a multidimensional space. With greater sound layering and control over audio directionality, listeners are fully immersed in a richer and more lifelike spatial sound experience that draws them deeper into each story.
Experience the enchanting tale of The Little Mermaid like never before with Dolby Atmos, available on Audible
Narrated by Leigh-Anne Pinnock, a member of Little Mix and talented singer-songwriter and actor, this classic story of a young mermaid's desire to become human is sure to captivate both parents and children. Let the magic of Dolby Atmos bring this beloved Hans Christian Andersen fairy tale to life for an unforgettable listening experience.
Here are some highly acclaimed Audible Originals in Dolby Atmos:
Jamie Lee Curtis's "Letters From Camp,"
Maejor's "Maejor Frequency,"
Aditi Kapil's "Marrow,"
The star-studded "The Prophecy,"
Brian Cox-led "Oliver Twist,"
Third installment of the award-winning "The Sandman Act III."
Availability
Audible members worldwide can easily stream or download the Dolby Atmos titles using the Audible app on their iOS or Android Dolby Atmos-enabled mobile devices.
To find other Dolby Atmos titles, you can search for "Dolby Atmos" on the Audible website or look for the Dolby Atmos logo while streaming your favorite Audible Original in the app. For more details on how to enjoy Dolby Atmos through Audible, visit here.
Speaking on the announcement, Rachel Ghiazza, EVP and Head of US Content at Audible, said:
Our commitment to delivering the best possible experiences to our customers—and to the creators we work with—is central to everything we do at Audible. We're thrilled to collaborate with Dolby to deliver world-class, Dolby Atmos immersive storytelling to our members, and to give creators another powerful tool to create extraordinary audio content with Audible.
Speaking on the partnership, John Couling, Senior Vice President, Entertainment, Dolby Laboratories, said:
Dolby Atmos is an innovative audio experience that is empowering creators to showcase their artistic vision at its greatest potential. Sound placement can now be used as a new element to draw audiences even closer to their favorite podcasts, audio narratives, and stories with Dolby Atmos. By partnering with Audible, we are bringing incredible immersive sound to one of the world's leading services and catalogs for audio storytelling.