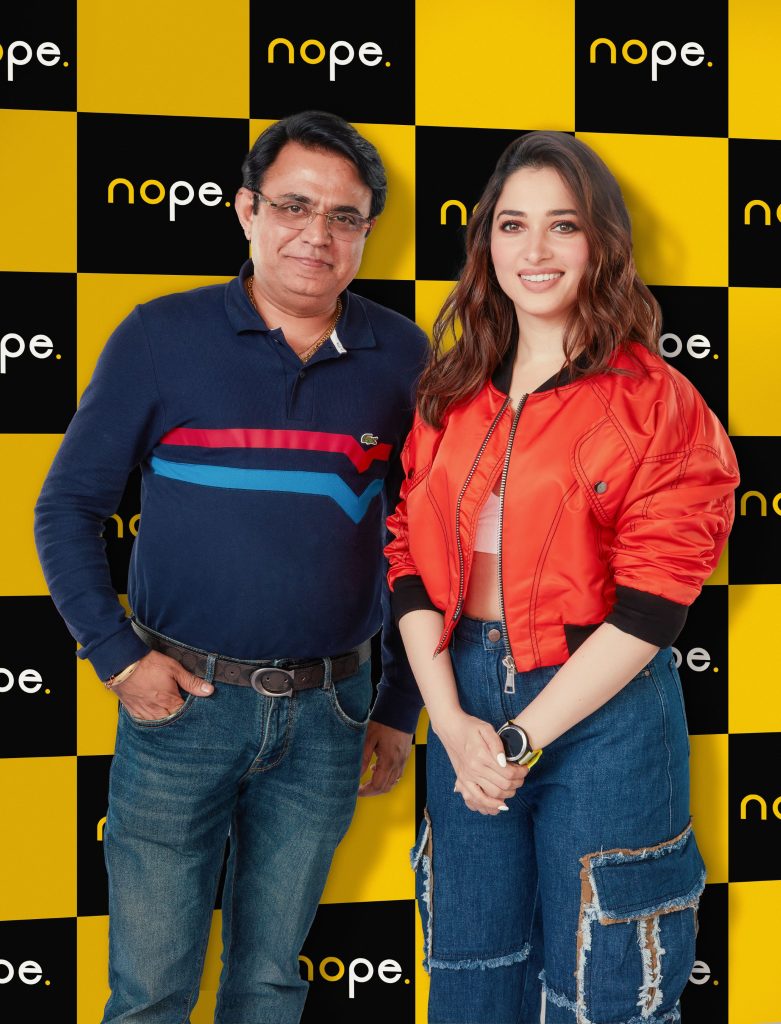 NOPE, a GenZ-centric brand, has launched its first range of Mobile Accessories & Smart Gadgets in India with 15 brand partners and 370+ distributors.
Smart Gadgets and Mobile Accessories
NOPE has launched an extensive product portfolio, targeting young and vibrant audiophiles. This includes neckbands, TWS earbuds (Echo, Neo, Buddy, and Shots), and Bluetooth Speakers ('Boom' and 'Buzz'). These products offer features such as Type C Fast Charging, Google Assistant & Siri support, touch control, and 13 mm drivers.
NOPE's range also includes Smart Gadgets and Mobile Accessories, like Smartwatches, Fit Bands, USB chargers, USB & Type-C charging cables, Car chargers, Power banks, and Wireless chargers.
NOPE's Distribution and Partnership Model
NOPE is banking on its distribution network and distributor-centric approach to meet customers' increasing demands. With 15 brand partners, 370+ distributors with access to, 30000+ retail points, NOPE's distribution expertise, partnership models and focus on research and development can be key to the brand's success.
The brand is also emphasizing their omnichannel network, from B2B distribution channels to online marketplaces and their own platform, to prioritize quality.
Led by Keshav Arora, chief behind the brand, NOPE intends to be the unconventional choice for the youth. Keshav, with 22 years of Sales & Marketing experience, expressed his excitement and what customers can expect from the brand.
Tamannah Bhatia as Brand Ambassador
The brand has chosen Bollywood actress, Tamannah Bhatia as its brand ambassador due to her fun and easy-going attitude that reflects the brand. Tammanah is a delight to work with, appealing to the youth, and exudes confidence. Most importantly, she embodies the core values of the brand, which are 'Young, Fresh & Bright'.
Pricing and availability
NOPE's products come in a variety of colors and capacities, with prices ranging from Rs. 150 to Rs. 3000.
Speaking on the announcement, Keshav Arora, Managing Partner, NOPE, said,
We are excited to commence the next wave of innovation in the smart gadgets & mobile accessory market with NOPE's relentless efforts to push the best of technology and quality in the times to come.

Our focus is upon delivering excellent value for our users, who believe in the mantra to be Young, Fresh & Bright — which are the core values that shall be synonymous with every product that you will come across from the house of 'NOPE'.

The youth remains at the center of our positioning, and we have our eyes placed on being the numerous choice for anyone and everyone willing to experience what the smart and futuristic tech that the industry has to offer.

We strive to be the greatest smart gadget & mobile accessory brand in India. Our goal is to achieve ₹300 crore revenue in this fiscal year, and scale it up from there. NOPE intends to be a 1000 crore brand in the next three years.