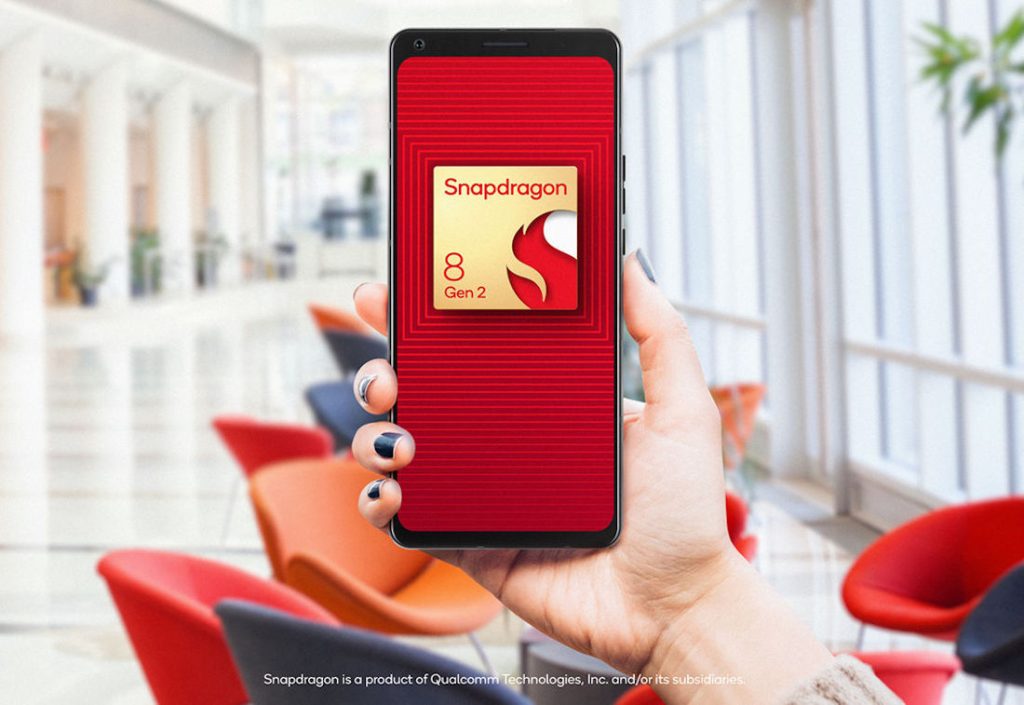 Qualcomm Technologies in partnership with Thales have received the world's first commercially deployable iSIM (Integrated SIM) on the Snapdragon 8 Gen 2 Mobile Platform.
This enables the functionality of a SIM within a smartphone's main processor, and the GSMA's security certification ensures it supports the same high standards of cyber-protection and 'anytime anywhere' connectivity.
SIM technology takes another leap as the world's first Integrated SIM is launched by Thales and trusted partner @Qualcomm.
Discover here how the iSIM expands the capabilities and efficiency of mobile technology.https://t.co/6rtSwHSnB1#MWC2023 #DigitalID #DataPrivacy pic.twitter.com/SRQGKMcWg5

— Thales Group (@thalesgroup) February 28, 2023
iSIM (integrated SIM)
This new iSIM offers device makers more opportunities to save space, reduce build and supply chain costs, while maintaining security standards.
iSIM allows devices to access a cellular network without needing a hardware SIM card or eSIM in a printed circuit board (PCB). It offers two advantages:
It saves space by removing the need for a separate component, enabling smaller devices to securely connect.
Furthermore, it requires less power than an eSIM, making large-scale IoT use cases more practical.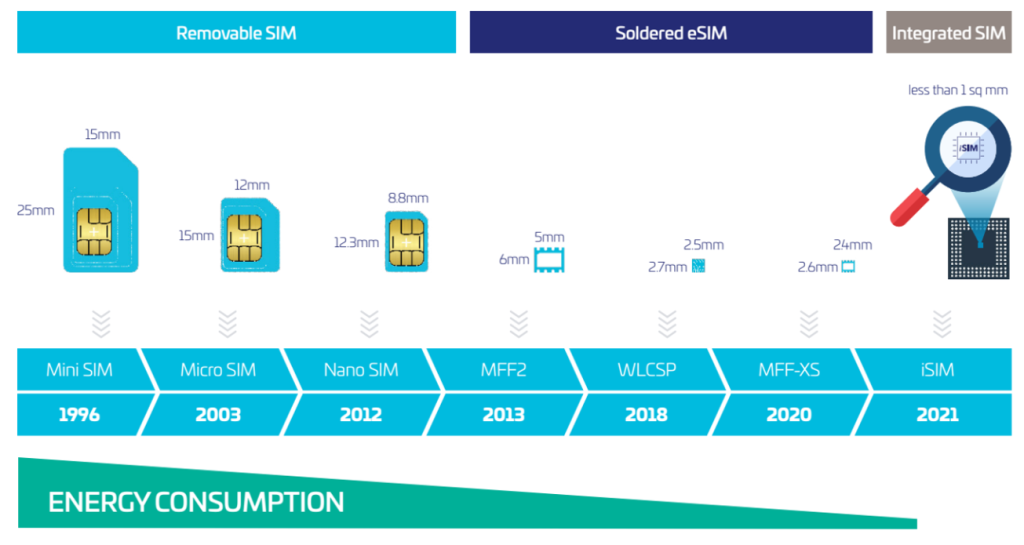 Benefits of iSIM
The absence of a physical SIM card and tray enables manufacturers to create smaller and more compact devices, opening up opportunities for easier carrying and use with reduced risk of damage from dust or water.
eSIMs and iSIMs simplify manufacturing processes and logistics as they can link to any mobile network operator, regardless of product type.
Increased security is another benefit of iSIM technology, initiated by eSIM, as the SIM information is embedded directly into the device's hardware, making it much more difficult for unauthorized access to occur.
Over-the-air provisioning is made easier for carriers to manage their customers' devices, saving customers time and hassle.
Increased flexibility is another benefit of iSIM as a single device can connect to multiple carriers, providing increased flexibility for the user, particularly useful for customers who frequently travel internationally.
The new iSIM is compliant with the GSMA Remote SIM Provisioning standard, allowing subscription management through standard platforms.
This form factor complements existing SIM and eSIM designs, and is expected to account for 19% of all eSIM shipments, with a projected market share of 300 million units by 2027, according to Kaleido Intelligence.
Speaking on the announcement, Ziad Asghar, senior vice president of product management, Qualcomm Technologies, Inc., said,
We are very pleased to see our investment in high assurance processor hardware security, in collaboration with Thales, achieving the security and functional bar required by the GSMA for Remote Provisioning UICC use case. We believe a Tamper Resistant Element integrated within the host processor can efficiently enable innovative use cases across many markets and product segments.
Speaking at the event, Guillaume Lafaix, Vice President of Embedded Products at Thales Mobile and Connectivity Solutions, said,
The world's first security certification of an iSIM by the GSMA follows several years of intense development work by Qualcomm Technologies and Thales. Alongside the increasingly popular eSIM, the Thales 5G iSIM gives device makers and mobile operators even greater freedom to offer their customers effortless over-the-air connectivity, and more exciting and accessible product designs.
Speaking about the progress, Alex Sinclair, chief technology officer at GSMA, said,
The GSMA is committed to promoting a 'security-first' culture across the entire mobile ecosystem to ensure the benefits of mobile connectivity can be enjoyed safely by all. The GSMA eUICC Security Assurance scheme ensures that eSIM products, whether integrated or discrete, have the highest possible level of security resilience.

In addition, we are delighted that our processes enable faster time to market for manufacturers and allows new type of products like the integrated SIM to emerge. iSIM increases the opportunity to proliferate cellular capability and satisfies a wider and more diverse market.